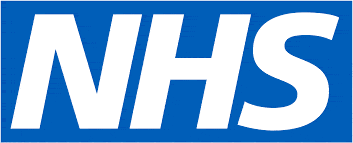 NHS Continuing Healthcare (CHC) Healthcare Practitioner - National Health Service
Reading, HC RG302BA
Job Reference: 496-CCG-5492VB
Employer:

Department:

NHS Continuing Healthcare

Location:

Reading

Salary:

£24,907 - £30,615
---
Berkshire West Clinical Commissioning Group
---
NHS Berkshire West CCG is recruiting Healthcare Practitioners. The roles are based in Reading, Berkshire but involves travel over Reading, Wokingham, Newbury and surrounding areas.
To be an integral part of Berkshire West CCG's Continuing Healthcare and Funded Nursing Care Team. The post holder will assist in the implementation of the National Framework for Continuing Healthcare and NHS Funded Nursing Care.
The post holder will work within the NHS Continuing Healthcare team to support the Senior Practitioners to establish and maintain robust systems to implement current policy and guidance relating to NHS Continuing Healthcare, Funded Nursing Care and CHC Case Management, CHC Retrospective reviews and file preparation.
You should have excellent communication and interpersonal skills with the ability to produce clear and concise written reports. Previous experience of working in Continuing Healthcare although not essential, would be an advantage.
We are seeking individuals who are registered with a recognised professional body in either health or social care. Experience of undertaking care needs assessments, case and risk management will be essential for this role.
Post holders will be expected to travel between sites and on occasion may be required to work from a different office base so own transport is essential.
Applications for Job shares/secondments welcomed.
If you would like to discuss this post in more detail please contact Alison Pritchard or Marion Gelder on 0118 982 2900.
Safeguarding Children

The CCG adheres to the Berkshire Local Safeguarding Children Boards Child Protection Procedures, and all employees have a duty of care and a responsibility to safeguard and promote the welfare of children.

Applications from Tier 2 candidates who require Tier 2 immigration status to work in the UK are welcome, but such candidates will not be appointed to the post if there are a sufficient number of other suitable and available candidates as the Trust will in those circumstances be unable to satisfy the Resident Labour Market Test as required by the Border Immigration Authority.
---
Please note: this vacancy will close once a suitable number of applications have been submitted.
We make every effort to contact all candidates to let them know the outcome of their application. However, if you haven't heard back from us within 2 weeks after the closing date, please assume that your application has not been successful.
24,907.00 - 30,615.00 per year