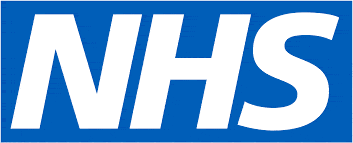 NHS 111 Senior Clinical Advisor, Band 6 - National Health Service
Ringwood, Southern BH242RR
Job Reference: 152-C386.19C
Employer:

Department:

St Leonards Hospital

Location:

Ringwood

Salary:

£31,365 - £37,890 p.a., pro rata for part time
---
Want to be part of the new NHS? Health and Care organisations in Dorset are at the forefront of transforming services to provide excellent, patient-centred care.
Dorset HealthCare recently achieved an Outstanding CQC status and is a dynamic forward-thinking Trust operating throughout Dorset.
Dorset HealthCare plays a pivotal role in the strong partnership of public sector organisations across Dorset, Bournemouth and Poole. Our community and mental health trust has a caring and committed workforce of around 5,500 staff, serving a population of over 700,000 people.
We are looking for proactive, positive, respectful, supportive, reliable and trustworthy people to join us at Dorset HealthCare – we're the biggest provider of healthcare in Dorset and offer exciting opportunities for people with a range of skills. We want to be better every day – do you?
'This is an exciting time for us as we continue improving and adapting. I have seen some great innovation, fantastic teamwork and a real willingness to look at how we can do things differently' – Eugine Yafele, Chief Executive (May 2019)
#wearebettereveryday
---
Through an innovative and collaborative approach with primary care and Dorset's NHS Foundation Trusts. It brings together NHS 111, a new clinical assessment service, non-core hour's primary care, a single point of access for professionals, urgent care treatment centres, minor injuries units and night nursing services.
Joining us as a Senior Clinical Advisor in our 111 service will provide you with a great opportunity to make a real difference by working for an organisation dedicated to delivering safe, responsive and patient focused service to people requiring healthcare advice and assistance. The 111 service is available 24 hours a day, 7 days a week, 365 days a year.
We are looking for Band 6 Senior Clinical Advisors to join our Integrated Urgent Care Service as telephone triage clinicians based at the 111/CAS Clinical Hub, St. Leonards, Dorset.

You will be line managed by an Operational Duty Manager, and would be clinically accountable to a Clinical Manager. Clinical Managers will provide clinical direction to all IUC Clinical and Senior Clinical Advisors.

You must currently be registered with either the NMC (Nurse) or HCPC (Paramedic).

You will be responsible for providing and ensuring a consistently safe, responsive and patient-focused service to those requiring assistance and advice from the Integrated Urgent Care Service. This role allows the clinician to work with other healthcare professionals to ensure the patient receives the most appropriate care. There is also the opportunity for face to face patient contact working within the Treatment Centres situated across Dorset.

In the Hub the clinician will perform a telephone triage assessment for members of the public. You will manage calls from Healthcare Professionals and support IUC Health Advisors who answer the initial calls from the public. Once competent in core duties you will undertake a Continuous Quality Improvement course to allow them to audit and support peers. Further development will allow the clinician to act as the Clinical Team Leader for the shift whilst on duty, supporting the multi-disciplinary team and offering clinical advice where necessary.

You will be provided with training for the NHS Pathways system and will be expected to commit to a detailed training and supervised practice programme.
Full or part-time hours are available. You must be able to demonstrate flexibility across the hours you can work; including overnight; weekends and/or Bank Holidays. Once sufficiently experienced in the role the Trust are also able to explore clinicians working remotely from home or at other Trust locations to further enhance the resilience of the operation at times of high demand.
Employment in this post requires an Enhanced Disclosure and Barring Service (DBS) check. The DBS levies a charge of £40 and the Trust will recover this cost in instalments from your first 3 salary payments.
Applicants who subscribe to the DBS update service and are able to present a valid DBS certificate will not incur a charge.
For further details / informal visits contact:
Nurse Ollie Watts, IUC Clinical Manager at ollie.watts@nhs.net or on 07773332968
---
Our vision
is to be Better Every Day through excellence, compassion and expertise in all we do.
Our behaviours
bring our values to life and constantly remind us that how we do things at Dorset HealthCare is as important as what we do. They are:
Proactive
Positive
Respectful
Supportive
Reliable and Trustworthy
Our staff benefits:
Dedicated career pathways
Opportunities for continuing professional development
An excellent preceptorship programme for newly qualified Nurses and AHP's
Comprehensive and structured induction programme and training
Monthly pay plus enhancements for night, weekend and bank holiday working
NHS Pension scheme
Health & Wellbeing service
Holiday pay of up to 33 days, plus bank holidays pro rata, dependent on service
NHS discounts
Trust beach huts located along the famous Sandbanks coastline
Salary sacrifice scheme including:

Work related learning
Childcare vouchers
Car and Cycle scheme
Home technology equipment
Buying and selling of annual leave
IMPORTANT INFORMATION
Before applying for this post, please refer to the 'Application Guidance'for further guidance on the recruitment process.
It is sometimes necessary to close vacancies before the closing date due to an exceptional response - please apply for this vacancy as soon as possible.
After applying via NHS Jobs, your submitted application will be imported into our preferred Third party recruitment system, TRAC. All subsequent information regarding your application will be generated from apps.trac.jobs. You will not be able to track the progress of your application or receive messages through the NHS Jobs website. By applying for this post you are agreeing to Dorset HealthCare transferring the information contained in this application to its preferred applicant management system and to accept a privacy notice under the General Data Protection Regulations (GDPR).
31,365.00 - 37,890.00 per year