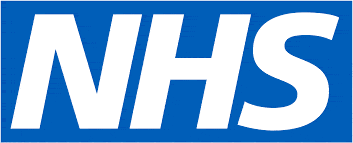 NHS 111 Integrated Urgent Care Clinical Advisor - National Health Service
Bicester, HC OX266HR
Job Reference: 195-20-111TN-HLK
Employer:

Department:

195 14 NHS 111 North - Training

Location:

Bicester

Salary:

£31,365 - £37,890 pa
---
NHS 111 Integrated Urgent Care Clinical Advisor
Do you want to make a difference during these unprecedented, uncertain times?
We have exciting opportunities for reliable and passionate Nurses or Paramedicsto give 100% patient care in a controlled environment.
Are you looking for a role with less physical demands and flexible hours? We offervaried/relief shift patterns available, potential for 9-5 Monday to Friday- this will be discussed at interview, limitedslots availiable(Hours 12, 18, 24, 30and 37.5 contracted hours per week available)
NHS 111 Clinical Advisor's – salary: Band 6 (£31,365 - £37,890) + unsocial hours allowance as per section 2 Agenda for Change.
Working with NHS 111 is a demanding but highly rewarding career where you'll realise you're making a difference to patients who use the service every day.
Calls will be directed to you when patients require clinical advice, by using a combination of your triage experience and our NHS Pathways software, you'll ensure the patient receives the most suitable treatment tailored to their needs. Treatment can range from self-care and advice to referring patients to other services.

You need to be a good communicator with an excellent telephone manner. It is essential that you are computer literate and keen to learn new skills. You must be passionate about high quality patient care and be caring and able to remain calm under pressure.
Training:
You will need to be able to commit to a 9-week full time training programme which will be fully paid.The 9 weeks training consists of classroom based training, listening to calls and coaching in the call centre and learning the clinical part of pathways
If you have;
NMC registration
HCPC Registration
Registered general nurse (RN1, RNA)
Triage experience
Ability to remain calm under pressure
Good level of computer literacy
Ability to communicate effectively
Recent professional clinical experience
Prepared to work 5/8 weekends in a 4-week period and the shifts are 6/8 hour in length.
Desirable Requirements:
Motivated towards further professional development
Understanding of Clinical Governance and audit practices
Flexible working approach
Benefits:
Training and support from our dedicated in house education team.
A nationally recognized qualification in Pathways.
Access to continual professional development and opportunities within SCAS and the NHS
Occupational Health support along with an Employee Assistance Programme.
Enrolment into the NHS Pension Scheme
NHS Discounts in over 200+ stores including Holidays, Days out, Car insurance, Restaurants and Clothing.
Disability support
Tell us if you have a disability when you apply and we can offer reasonable adjustments to help with the Formal interview and Assessment.
Still interested?
Get your application in quickly!
There are more details on the job description, person specification and Rota samples attached to this advert on the right hand side. Please read them both carefully before you apply.
Please be advised that we reserve the right to close this campaign earlier than the advertised closing date.
---
Whilst we would like to assure you that SCAS endeavours to continue with the recruitment for this position as planned, please bear in mind there may be COVID19 related Government guidelines for us to adhere to that may cause changes out of our control. These changes may mean that we must alter our training delivery in which case we would inform you of any changes to the plan as soon as we can.
We actively welcome job applications from candidates who have a disability or who are members of the BAME, LGBT and Armed Forces community (including: Reservists, Veterans, Spouses and Cadets) Here at SCAS we are proud to have a workforce that reflects the diverse community we serve.
Communications regarding your application will be sent via NHS Jobs to your inbox. Please look out for e-mails from us relating to your application.
We do require three years' worth of references (with no gaps) please be sure to provide sufficient information in the referencing section of your application form. We will only contact your referees after we have offered you a job.

The benefits bits:
Starting holiday entitlement is 27 days per annum, pro rata, plus bank holidays;

USH is paid in line with section 2;

All employees are automatically enrolled into the NHS Pension scheme (or NEST);

We operate from a comprehensive set of policies;

We operate regular staff surveys and our staff are encouraged to develop transferable skills and experience;

We work in partnership with our trade unions;

Applicants who have a disability or are members of the armed forces community who meet the minimum shortlisting criteria for their post of interest will be invited for an interview;

As an employer of choice, we value the wellbeing of our staff and have support networks in place to offer assistance as required;

South Central Ambulance Service has a Freedom to Speak Up Guardian and a Freedom to Speak Up Policy. We believe that effective speaking and listening up arrangements protect patients and improve the experience of patients and NHS workers.
31,365.00 - 37,890.00 per year