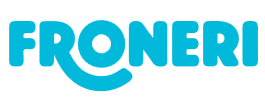 New Product Development (NPD) Industrial work placement – 12-month period - FRONERI LIMITED
Northallerton, Yorkshire DL79UL
New Product Development (NPD)
Industrial work placement – 12-month period

We believe that the talent and skill of our team is one of the key elements enabling our business to thrive, grow and succeed. So join us and we'll work with you to develop your talents by offering opportunities that will provide you with challenging experiences.
Following a comprehensive introduction to our workplace working within our New Product Development (NPD) team assisting in the creation of new concepts or even generate and develop your own ideas for the ice cream market. As part of the team you will work to develop an appreciation of customer markets and customer needs as well as an understanding of market trends and insights. You will receive full support and training in food development disciplines from the translation of retail and branded customer briefs through kitchen and pilot plant work into finished products. This will give you experience and the opportunity to develop your food technical skills further within a food manufacturing environment.
During your time with us you will be mentored by experienced food innovation professionals who will encourage you to build upon your competences and skills as well as develop your practical abilities while you are with us.
To be considered you must be currently studying a degree in a food Science or technical / quality related discipline you will have a genuine passion for the food industry, technically focused and highly motivated as we're looking for under graduates with a passion for food, and an eye for detail to commence a 12-month work placement.
Please apply in writing, enclosing a CV to Heather Kemp (heather.kemp@uk.froneri.com) HR Dept, Froneri, Leeming Bar Industrial Estate, Leeming Bar, Northallerton DL7 9UL.
Closing date: Friday 28th February 2020