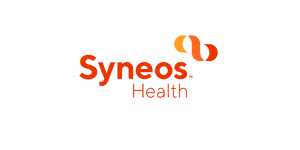 Neurology Account Manager – Midlands - Syneos
Birmingham, MID B2 4QA
Job title: Neurology Account Manager – Midlands
Location: Midlands; field based role (involves a large amount of travel)
Salary: up to £75k + Benefits + Car
Discover what our 23.000 employees already know: Syneos Health is an inspiring place to be. We work hard, and smart, all in the name of getting much-needed therapies to those who need them most. A career with Syneos Health means your everyday work improves patients' lives around the world.

We are looking for patient-inspired, passionate and experienced Neurology Account Manager with demonstrated success in new product launches who is committed to our mission of transforming the lives of patients with unmet needs.

You will develop commercial relationship with relevant stakeholders and decision makers in order to maximise product access and sales within key accounts/hospitals identified in the regions.

The Neurology Account Manager will possess a high level of clinical aptitude and authentic empathy for patients and caregivers while establishing solution seeking partnerships with all key stakeholders who support these patients and families. 

Here at Selling Solutions, a critical segment of Syneos Health, we offer innovative promotional and educational resources that deliver customized commercial solutions to the world's leading healthcare companies so they can focus on what they do best; prevent and treat disease.

Neurology Account Manager Responsibilities:
Assess, establish and maintain contacts to KOLs, Neurologists/Pediatric, Neuropsychiatrist, Pharmacists and other relevant personnel dealing with pediatric and adult epilepsy to win them as customers and prescribers
Assess, establish and maintain relationships with formulary decision makers and influencers and negotiate contracts in accordance with the overall territory and country sales strategy
Execute local market sales launch plan with specific goals and targets for the successful launch and sales growth of product
Maintains exceptional knowledge of: disease state, product, customer, rare/orphan drug market, epilepsy market, competitive products and the broader healthcare market place
Elaborate a strategy to manage the account and set objectives about the account management (proposed sales volume, investments), targeting and segmentation
Interact and communicate with the customers on a regular basis to receive useful market intelligence data (protocols, habits, new clinical trials, competitive landscape)
Self-dependent planning, organisation and execution of local educational sessions for relevant healthcare professionals
Collect and report pharmacovigilance information according to internal SOPs

Neurology Account Manager Requirements:
Biotechnology/Pharmaceutical sales experience
University Life Science degree preferred
Demonstrated track record of successful product revenue launch and/or growth within a specific territory with documented track record of exceeding goals
Demonstrated business acumen and a track record of sustained performance in exceeding territory goals
Proven ability to elaborate and implement an account/territory planning
Demonstrated ability to successfully seek out and qualify leads and profile new accounts
Promotion experience in the Orphan Area and/or Neuroscience/Epilepsy;
Demonstrated track record of formulary negotiation and product inclusion within local/hospital formulary Ability to work effectively independently and in an interdependent, team-oriented environment on a consistent basis
Ability to gain consistent access & develop strong, professional relationships for scientific exchange and promotion with healthcare providers in community and academic centers
Outstanding customer relationship, interpersonal and communication skills with the ability to effectively work with diverse audiences and influence cross functionally
Knowledge and understanding of pharmaceutical regulations and laws
Ability to travel within territory on a regular basis which will include frequent overnight and weekend travel

Why Syneos Health? Join a game-changing global company that is reinventing the way therapies are developed and commercialized. Created through the merger of two industry leading companies - INC Research and inVentiv Health - we bring together more than 23,000 clinical and commercial minds to create better, smarter, faster ways to get biopharmaceutical therapies to patients. Teaming with some of the most talented professionals in the industry, you'll gain exposure and work in a dynamic environment where you'll be supported with comprehensive resources including emerging technologies, data, science and knowledge sharing. Grow your career with a global company committed to shortening the distance from lab to life.
Apply today for our Neurology Account Manager opportunity!
£75,000.00 - £75,000.00 per year
up to £75k + Benefits + Car