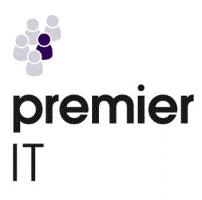 Network Support Engineer - Premier Group
Alcester, MID
Role: Network Support Engineer
Location: Alcester
Salary: £40,000
A fantastic opportunity has arisen to joinone of the fastest growing and most successful IT companies in the UK.
Job Description: Network Support Engineer
•            Managing incoming support tickets for our customer base with a networking leaning on NetApp storage, Windows Server / Desktop, Cisco UCS, Networking, Virtualised Environment and other ad-hoc requests for our customers both remotely and onsite.
•            This can be delivered on a traditional sell-to model, or alternatively can also be based on our hosted services platform (cloud) and managed services offerings.
•            The ability to switch between a support and a project role is required as workloads fluctuate between the different technical teams.
•            The ideal candidate will have worked with many networking products, including firewalls, routers, switches, security products and will be joining an experienced team of virtualisation and NetApp specialists.
Skills and experience:
•            Strong background in network storage (SAN / NAS)
•            Excellent communication and presentation skills.
•            Customer focused and capable of presenting to any level within the organisation.
•            Cisco Certified Network Professional, either Routing & Switching and/or Data Center tracks
Advantageous Skills
•            NetApp Certified Storage Installation Engineer (NCSIE).
•            VMware Certified Professional (VCP5+).
•            Network solution, e. CCDA or CCDP
•            Microsoft Windows Server
•            Microsoft SQL Server
•            Advanced technical knowledge of cloud and hybrid datacentre designs, environments and infrastructure.
You do not need all the skills listed but should be skilled in at least one or more of these areas.
NetApp, Cisco and VMware training can be given where required/appropriate.
Requirements
•            All candidates must be proficient with intermediate to advanced level of IT helpdesk concepts.
•            Have previous support experience.
•            Windows Server / Desktop troubleshooting knowledge.
•            Self-motivated, enthusiastic and dependable.
•            Good telephone manner
£300.00 - £550.00 /per day