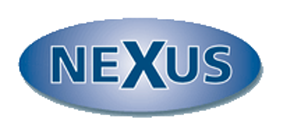 Network Engineer – Milton Keynes and Remote - Nexus Recruitment
Milton Keynes, HC
Network Engineer – Milton Keynes and Remote
Our Client is seeking to recruit a Network Engineer with at least 7 to 10 years proven hands-on expertise.
Plan and implement network transformation across 43 UK sites to support a rollout of 1 to1 Devices to students.
Support the design and implement of layer 3 network enhancement, additional WiFi Access Points, and the deployment of new firewalls.
Peer review the proposed design and configuration and provide documentation in line with departmental standards.
Manage the Network Changes into support.
Assess existing network IP address schema and DHCP scope
Plan an expansion to accommodate additional network devices
Test solution, connectivity, and routing
Deploy new IP address schema across all sites
Document & Transition to Support
Assess location and AP density to guarantee performance with increase in concurrent connections
Plan and position additional APs to maintain network performance
Deploy APs and test performance
Document & Transition to Support
Firewalls
Assess existing firewall configuration including rules, routers and VPNs
Build new ruleset template for deployment across estate
Test firewall configuration
Deploy hardware appliances and configuration
Document & Transition to Support
Policies & Procedures
To comply with safeguarding policies, procedures and code of conduct
To demonstrate a personal commitment to safeguarding and student/colleague wellbeing
To ensure that any safeguarding concerns or incidents are reported appropriately in line with policy
To engage in safeguarding training when required
Multi-site projects
Meraki APs
HP/Aruba Switches
Smoothwall Firewalls
Must have proven expertise in Network Design, Network Routing, Switching, Wireless and DHCP/DNS and Network Security
Excellent interpersonal skills.
Must have a degree in Computer Science or equivalent coupled with a CCNA or equivalent.
Any experience and understanding of the Education sector would be very beneficial for this assignment.
Must have WAN, LAN, VLAN Design & Implementation along with Firewall Setup, configuration & Management.
You will have ITIL certification along with experience of ITIL practices.
The rate for this assignment is circa £300 - £400 per day.
This is a 6 month assignment initially.
The Client has offices in Milton Keynes – you will need to attend meetings from time to time in Milton Keynes – but the role can be worked remotely.
Please send your CV to us in Word format along with your daily rate and availability.