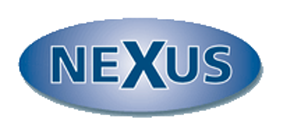 Netsuite Solutions Architect - Nexus Recruitment
Northampton, MID
Our Client is a leading company who are looking to recruit a Netsuite Solutions Architect with extensive Netsuite OneWorld expertise.
You will have a degree in Computer Sciences with additional TOGAF or equivalent certifications.
Must have technical working knowledge of NetSuite OneWorld Financials platform, including relevant NetSuite certifications. 


Ideally have at least 10 years experience of system design/architecture in cloud-based solutions including a minimum 5 years in NetSuite OneWorld.

Multiple Finance ERP systems implementations – in complex Regional or global brown-field environments.
Experience of full software delivery lifecycle including capturing business requirements, developing solutions, user testing & training, post go-live support and optimisation.


Experience of integrating Finance packages with other strategic solutions including CRM and eCommerce platforms.
Experience of and/or qualifications in Project Management methodologies such as Prince 2, PMP, MSP and Agile.


In-depth knowledge of MS Office toolset including Excel to an Advanced level.
Must be a creative thinker, with the ability to proactively identify areas for potential improvement (process and functionality).
Have the ability lead initiatives and solution enhancements.
With confidence and judgement to plan and accomplish goals.
Ability to translate business/operational requirements into effective and efficient systems solutions.
Experience to manage conflicting priorities/complex workload.
The NetSuite Solution Architect role will require an in-depth knowledge and use of NetSuite's OneWorld platform in a complex Regional or preferably Global environment - working with established, 'brown-field' operations. 
You must have extensive experience of all NetSuite financial modules is essential, as is their interfacing with other platforms.
Based in Northampton, this role will require an element of global travel.
Please send your CV to us in Word format along with your salary/daily rate along with your availability.