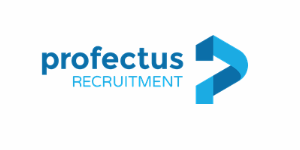 .NET Web Developer - Profectus Recruitment
Reading, HC rg12lg
Profectus Recruitment is working on behalf of an International Software organisation that is searching for a .NET Developer to join their team on a permanent basis.
The .NET Developer plays a key role within the organisation; you will hold responsibility for design, development and maintenance across a range of areas. You will be required to provide technical information regularly whilst working on a number of projects. As a .NET Developer the development director is looking for this person to be able to roadmap processes and also support the other .NET Developers in the team. The successful applicant will find themselves working on a real variety of projects, a mixture of maintenance and Greenfield Development! You will be entering a real team environment where everyone pulls together, bouncing great ideas off each other!
The Role;                            
This role requires having a good clear understanding of e-commerce web/database technologies and functions and processes to deliver timely, efficient and effective development of business systems.  As the successful candidate you will be working closely with the web development team to deliver successfully completed projects. 
Skills required;
C#/.NET


Visual studio 2010 & 2013


NET


HTML/CSS/JavaScript


JQuery


Ajax


Microsoft SQL server including stored procedures


Experience of developer web based applications 


Responsibilities Involved;
Contribute to specification and design


Become a key member regarding projects, to ensure that the projects deliver the outcomes within the timescales required


To support and influence the company's business development strategies.


Supporting internal and external customers


Ensure all activities carried out support the team members and objectives, sharing knowledge and experience to develop team members.


Report on status of projects with accurate information ensuring potential problem areas are identified at an early stage along with any possible solutions that can be utilised to resolve them.


If you feel you could be suitable please apply ASAP for immediate consideration!



----------------------------------------
Salary additional info: c#, asp.net
----------------------------------------
£40,000.00 - £50,000.00 per year