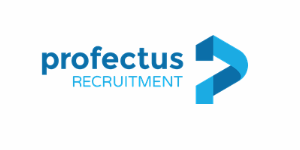 .NET Full-Stack Developer - Profectus
Maidenhead, HC SL67EG
Profectus Recruitment are working in connection with a client based in Maidenhead who are seeking to hire a Full stack Developer to join there team.
Our client is an engineering-led company and an agile, innovative team, meaning their entire focus is on product excellence.
About the Role our client is on the search for a highly energetic & creative Full-Stack Developer to join their exciting, fast-paced software start-up success story. This role would be for someone who can bring their ideas to the table and deliver awesome code. In this Full-Stack Developer role you will be contributing at all levels of our application stack, ranging from solid back-end technologies (C# .NET) to exciting and dynamic front-end web interfaces (JS, HTML5, and CSS).
The role would require you to build out their API-driven, scalable architecture with code that is well documented and tested. They are keen on building flexible, reusable modules in this product that will also form the base for our new products in the future. Key responsibilities.
Participate in our product development from ideation to deployment and beyond


Collaborate with the rest of the engineering team to design and launch ground-breaking new features


Take part in technology decisions and architecture discussions, advocate for engineering best practices (CI, testing, operational efficiency etc.)


Work with UX team to make our product smarter and more intuitive to use


Maintain quality and ensure the responsiveness of applications


Maintain and help optimize existing systems


Support continuous testing efforts through test automation


If you would like to be considered for the role and more information about our client please apply for immediate consideration.
£35,000.00 - £50,000.00 per year