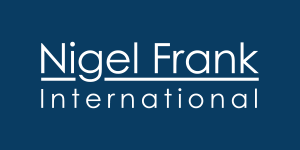 .Net Developer - Nigel Frank International
London, London

.Net Developer - Azure

This is an opportunity for an experienced .Net Consultant to work in a rapidly expanding and innovative team. As a consultant you will form a key part of the delivery of cutting-edge solutions built on the Microsoft Azure Platform. With a primary focus on helping businesses to harness their data, we leverage modern cloud-based technology to bring significant commercial advantage to our clients.

The role will involve designing and building mission critical solutions. You will be using technologies such as Azure Web Apps, Azure WebJobs, Azure Event Hubs, Azure Service Fabric, Azure Functions, Azure Cosmos DB, Azure Service Bus, Azure SQL Server, Azure Data Factory, Azure SQL Data Lake and Azure Stream Analytics.

Experience Needed -

.Net - Significant experience in delivering C# .Net Solutions.
Git - A strong understanding of version con troll using Git repositories.
Web API Development in Azure - Proven experience using Web API's on Azure.
Business Facing Skills and a proven consultative approach.
Business analysis skills and experience of delivering discovery sessions with clients.
Proven ability to successfully delivery projects, using both Agile (SCRUM) and Waterfall bases project methodologies.
Good understanding of application life cycle management, ideally using Team Foundation Services or Azure DevOps.

Responsibilities will Include -

Design, Development and delivery of solutions on Microsoft Azure based architectures.
Working within a combined onshore/offshore development and test team working under an agile SCRUM based model.
Developing prototypes and demonstrations to support the sales process.
Playing a key role in client project delivery to help see client engagements through to a commercially successful conclusion.
Working within blended teams of colleagues, client and partner resources to help share knowledge and develop an integrated delivery ethic.
Working with the managed service team to support the transition process from delivery team to ongoing support of a production system.
Producing technical documentation.

Candidates must be willing to travel for the purposes of client delivery and collaborating with colleagues.

Salary will be negotiated.

This is a brief description of the role, for the full information, simply apply and I will call you to discuss further details.

This is an exclusive client to Nigel Frank International. My client is looking to begin the interview process ASAP, so make sure you don't miss out and APPLY NOW!