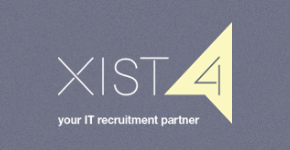 .NET C# Developer - XIST4 IT Recruitment
Melksham, SW SN126TR
.NET C# Developer x2 (C#, ASP.NET, MVC)
Location: Melksham, Wiltshire
Salary Bracket: £30-55,000 dependent on experience.
Our client has 2 vacancies, so have the capacity to take on a Senior Developers and Junior or Mid-Level Developer.
.NET C# Developer - Key Skills:
- .NET/C# development experience.
- .NET Framework version 4 and above.
- Experience working in an Agile development team.
- ASP.NET.
- MVC Web Forms.
- WCF/REST WebServices.
- Good English communication skills.
- Must be eligible to work in the UK.
About the role:
The successful .NET C# Developers x2 (C#, ASP.NET, MVC) will be responsible for the following;
- Delivering high quality source code to meet assigned development goals within an Agile development methodology.
- Collaborating with the development team to scope, estimate and agree business requirements.
- Full lifecycle development.
- Web Service development with WCF and Web API.
- System architecture and software design.
- Developing maintainable solutions to meet requirements.
- Performing appropriate testing (Unit, integration, functional and user testing).
For more information about this .NET C# Developers x2 role (C#, ASP.NET, MVC), please apply now for an interview.
£30,000.00 - £55,000.00 per year