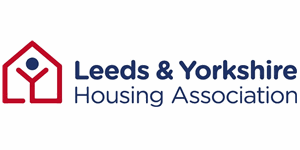 Neighbourhood Officer - Leeds & Yorkshire Housing Association
Leeds, Yorkshire LS62TN
Leeds and Yorkshire Housing Association has a fantastic opportunity for a Neighbourhood Officer to join the team based in Headingley, Leeds. You will join us on a full time basis as part of a fixed term contract up to 12 months. In return, you will receive a competitive salary of £25,253 - £28,058 per annum + £2,500 Car allowance.
Generous benefits include: 25 days leave, plus bank holidays, Occupational Pension Scheme, Flexible working hours and family friendly policies
The Neighbourhood Officer role:
You will be responsible for the provision of an excellent neighbourhood management service which puts communities and customers at the centre of what we do providing a stable and sustainable environment which promotes engagement, facilitates change, and promotes inclusion.
Duties and responsibilities as our Neighbourhood Officer:
- To take overall and individual responsibility for the housing management service of LYHA
- Work to provide positive results for LYHA customers, by proactively consulting
- To ensure that our estates are clean, safe, pleasant places where people want to live.
- To provide excellent customer service, by sustaining constructive relationships
- To liaise with other service providers and key stakeholders to facilitate delivery of patch objectives
- To help collect and keep customer insight data current and use the data to help focus the service delivery
- Responsibility for supporting colleagues to ensure health and safety inspections and checks are carried out
- Ensure record keeping on IBS, CRM, Sharepoint and all relevant software, is detailed and timely.
- To adopt a positive, flexible and proactive approach to neighbourhood management
- To work towards maximising tenant satisfaction on our estates, and recognising the value of complaints
- Work as an individual, or with colleagues / external partners, to challenge and resolve anti-social behaviour
- Prepare for, attend, and present possession and other cases in Court
- Support the Neighbourhood Services Team Leader to ensure resident involvement and community investment activities are identified and delivered on
- Design and run events to engage customers
- Participate in conceptualising, drafting, and editing LYHA materials for various purposes
Skills and experience required to become our Neighbourhood Officer:
- Has up to date experience and knowledge of Neighborhood Management, we need you to adopt a positive, flexible and proactive approach.
- Is a 'People Person' – It's quite a skill to be able to communicate effectively being friendly, down to earth and patient.
- Can build and maintain positive relationships with customers, colleagues are partners to ensure we deliver excellent services to our customers.
- Is well organised – this is a busy role providing a crucial service to our customers, competing priorities will be the norm – we need you to plan, prioritise and deliver.
Who are we?
Leeds & Yorkshire Housing Association (LYHA) is a small and forward-thinking housing association that manages over 1,500 homes across Yorkshire. Most of these homes are in the Leeds area, but we also manage properties in Barnsley, Settle, Whitby, Scarborough and Mirfield. These range from studio apartments to four-bedroom houses and from period properties to new builds and estates.
We are committed to helping address the housing crisis. We have an ambitious new-build strategy in place and over the last two years have increased our portfolio by 15%. In 2017/18 we built 90 new homes and are building another 46 this year. Our focus is primarily on affordable rented homes and we have also begun to deliver a small number of shared ownership properties as well.
We aim to be an Employer of Choice by offering attractive terms and conditions, a thorough induction and plenty of opportunities to learn on the job or through training. We positively welcome and support diversity in our workforce and welcome applications from all sections of the community.

To join us as our Neighbourhood Officer please click 'apply' today – we'd love to hear from you!
Closing date: 9am Thursday 30th May 2019
Interview date: Thursday 6th June 2019
£25,253.00 - £28,058.00 per year