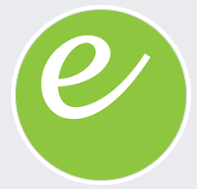 Multi-Skilled Maintenance Engineer (Robotics and CNC) - Days - Elevation Recruitment
Sheffield, Yorkshire S141WY
An exciting opportunity has become available for a Multi-Skilled Maintenance Engineer to be working for a modern manufacturing business in Sheffield.

The successful Multi-Skilled Maintenance Engineer will work within a team of 12 maintenance engineers and report directly to the Maintenance Manager.

The Multi-Skilled Maintenance Engineer will be responsible for preventative and reactive maintenance on CNC and Robotic machinery.

Working Hours

Monday - Friday - 06:00-14:00 and 14:00-22:00

Benefits

25 holiday days + 8 bank holidays per year
Pension Scheme
In-depth training provided

Salary: £34,000-£39,000 (depending on experience)

Multi-Skilled Maintenance Engineer Duties and Responsibilities Include:

* Carry out routine, planned preventative and breakdown maintenance on CNC and robotic machinery across the site in a safe and efficient manner
* Respond to plant breakdowns and execute relevant repairs
* Carry out safety checks on plant and equipment as required
* Create and maintain effective working relations with all key stakeholders to ensure efficient execution of duties

The successful candidate will need to demonstrate the following skills and experience:

* Apprentice trained - Level 3 or above
* Both electrical and mechanical maintenance experience
* Experience working on CNC and robotic machinery.

If you want to discuss this position in more detail, please call Kerry Hill at Elevation Recruitment Group.

Elevation Recruitment Group's Engineering division work with a vast range of businesses across Yorkshire and Humberside, Lincolnshire and East Midlands regions.

£34,000.00 - £39,000.00 per year
+ further training