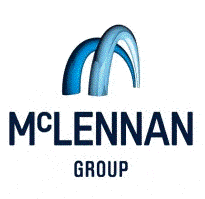 Multi Skilled Engineer - McLennan Group
Warrington, NW WA36BL
McLennan Group have an exciting opportunity for a Multi Skilled Engineer to join their team based in Warrington.
Job Title: Multi Skilled Engineer - Gas
Location: Warrington, Cheshire
Salary: Negotiable
McLennan Group is currently looking for an experienced, accomplished, self-motivated Multi Skilled Engineer to maintain and support our industry leading services. The Engineer will work across a variety of functional groups that are directly involved in Gas, Plumbing, Electrical Engineering, Servicing and Compliance.
The Ideal Candidate is an inventive problem solver that can work through technical challenges and employing pragmatic solutions. This is a fantastic opportunity to join a team that provides essential services to meet our clients' needs both locally and across the country.
Multi Skilled Engineer - Key Responsibilities:
- Carry out servicing work to commercial Gas systems and associated appliances
- Diagnose faults on Gas boiler systems and associated appliances
- Assess the parts needed for remedial works to assist with quotation purposes
- Conduct routine maintenance and testing on commercial Gas systems to the relevant industry standards
- Assist with electrical maintenance work & handyman visits
- Assist with any plumbing & Heating works both reactive and Installation
- Ensure good quality workmanship which upholds company standards, complies with building codes, and follows safety requirements
- Comfortable working alone or as part of a team
- Provide exceptional face to face customer service and answer any customer questions
- Provide professional assessments and advice for customers
- Possess working knowledge of Gas Safe Regulations
- Demonstrate a strong understanding of all industry standards and legislation
Multi Skilled Engineer - You:
- Possess ECS/CSCS Health & Safety Qualification
- Full UK Driving License
- PASMA/IPAF an advantage
- City & Guilds Qualifications Plumbing & Heating
- Commercial Gas Qualification - essential
- Electrical knowledge - Advantageous
Multi Skilled Engineer - Benefits:
- Company Vehicle (Business Use)
- Fuel Card (Business Mileage)
- Hourly Rate (Negotiable)
- Laptop
- Testing Equipment Provided
- Further Training will be provided in line with the business's requirements
If you are passionate about service delivery and want to move forward with a company that is going places, please click 'Apply' now to send us your CV for this Multi Skilled Engineer opportunity.