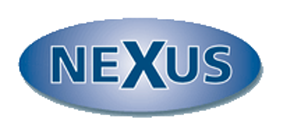 Multi Engine and Instrument Rating Flight Instructor (FI) (MEIR) - Nexus Recruitment
Southampton, Southern
Multi Engine/Instrument Rating Flight Instructor (FI) (MEIR)
Our Client is seeking to recruit a number of Airline Pilot Instructors with at least 5 years expertise in training and instructing potential recruits to become qualified airline pilots.
To provide flight, simulator and ground instruction in accordance with – Airline Academy approved Training Manuals for the Integrated or Modular flight training courses.
The main aspects of the role will include the following:
Uphold flight safety in every aspect of training and encourage a 'just culture' amongst colleagues and trainees
Conduct each training event in accordance with the approved syllabus, and in compliance with the Academy published schedule/programme
Ensure each cadet is properly briefed and prepared for each training event and conduct a debrief after completion of the event
Complete cadet reports promptly after every training event
Monitor every assigned cadet's progress and report any training performance problems to the CFI or designated representative
Foster professionalism amongst all cadets
Ensure the Academy's standards are promoted and maintained throughout training
Monitor the maintenance condition of the training fleet and report any defects to operations as soon as possible
Observe the highest standard of professionalism in every aspect of this role
Maintain personal license and rating validities
Retain a valid Class 1 medical. Inform the DHT/CFI promptly if loss of medical occurs
Maintain an accurate and true copy of a personal flying logbook
Comply with all rules and procedures detailed in the Academy Operations Manual
Attend administration, standardization and periodic/annual training as required by the CFI
Support the CFI and DCFIs in the conduct of Academy business in the UK and Portugal or any other Academy satellite site
Conduct any other reasonable duties which may, from time to time, be given by the Head of Training (HT), CFI or DCFI
Essential skills and experience:
Flight instructional experience at ab-initio level:

Experienced in delivering VFR and/or IFR training on the MEP aircraft
A good standard of piloting and instructional skills
Flexibility to adapt learning/teaching styles and to differentiate between cadets
Strong customer care skills
Knowledge of EASA regulations

A good standard of piloting skills and a passion for sharing skills and knowledge with aspiring pilots
Flexibility to adapt learning/teaching styles and to differentiate between cadets
Knowledge of EASA regulations
Good team player with strong interpersonal skills
Ability to deal comfortably with various cultures
You will the following qualifications as a minimum:
Minimum EASA CPL SE/ME/IR(A)
Flight Hours:

MEP/MEPIR: Minimum 1,500 FI hours

Class 1 medical
Minimum ICAO English Language Proficiency Level 6

Applications will only be accepted from individuals who possess the eligibility to live and work within the EEA.
Location: These roles will be based in the South of England.
Salary will be a generous package circa £45K - £70K.
Please send your CV to us in Word format along with your salary and availability details and your Visa status.
£45,000.00 - £70,000.00 per year