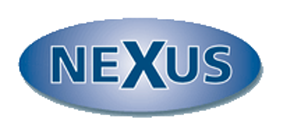 MS Dynamics 365 CRM Project Director - Nexus Recruitment
London, London
MS Dynamics 365 CRM Project Director
Our Client is looking to recruit MS Dynamics 365 CRM expert Project Director with at least 7 to 10 years proven track record.
The Client is moving their CRM data from a platform called Wattle to Selinesoft – so any experience of either or both of these CRM's would be handy but NOT essential.
The core skills the Client wants you to bring to the project is MS Dynamics 365 CRM expertise with implementation skills.
You will work with 4 key stakeholder departments in the business which are IT, Marketing, Finance and Policy.
Your will organise the project plans coupled with the overview and project plan documents relating to the Clients MS Dynamics CRM data.
This is a 6 month assignment.
The Client would like to see Prince 2, Agile and MS Dynamics certification.
Must have a degree.
The Client is based in Holborn London.
The rate for this assignment will be circa £650 - £850 per day.
Please do send your CV to us in Word format.