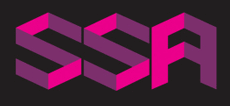 Motion Graphics Designer (After Effects) - Stafford-Sharp Associates
Northamptonshire, MID NN68DJ
Motion Graphics Designer (After Effects)
Skills, After Effects, Infographics, 2d and 3D, Design, Motion Graphics, Adobe Creative Suite, Photoshop, Illustrator UI Design, Cinema 4D, V Ray Rendering.
We have a rare and superb opportunity with one of the Midlands leading Creative Agencies for a Motion Graphics Animator based in Northampton. We are looking for an After Effects / Motion Graphics Evangelist to join this highly creative team in a working environment the breeds creativity. As a Motion Graphics Designer / Animator you'll have experience of creating InfoGraphics using After Effects and AdobeCS (Photoshop and illustrator). You will be a true creative, passionate about design with a penchant for creating eye-catching InfoGraphics and engaging visualisations utilising After Effects. Any experience Cinema 4D, V Ray rendering would be a good bonus.
As a Motion Graphics Animator you'll have a min of 2 yrs commercial experience and an extensive portfolio to show case your talents. This is an opportunity for a talented and conceptual designer to join an award winning animation production company as part of highly creative energetic team in Northampton.
Apply now with a CV and Portfolio
£25,000.00 - £30,000.00 per year
Bens