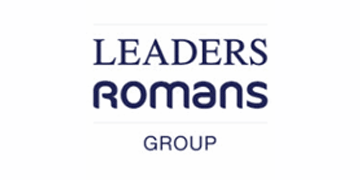 Mortgage Administrator - Reading - Leaders Roman Group
Reading, HC
The Leaders Romans Group are one of the UK's largest multi-faceted property companies in the UK. Our brands have been operational for over 30 years each with their own unique heritage; Leaders, Romans and Boyer.
We have over 2,000 employees across 160 locations, allowing us to provide fantastic growth and development opportunities for our teams.
We are always looking for individuals that are driven, creative and ambitious to succeed. We ensure our employees are provided with fantastic development opportunities and rewards. To name a few we provide up to 35 days annual leave including bank holidays, an additional 10 days holiday every 5 years of service, Sickness absence benefit, employee assistance program, annual trips and incentives.
The Leaders Romans Group is an organisation that understands the value of its employees and that without great teams in place, we could not provide the first class service we do to our clients.
As a Mortgage Services Administrator you will add value by enhancing the service provided to our clients via our team of Mortgage Advisers. The goal is to ensure individual and team targets are met in relation to productivity, efficiency and revenue generation.
You will also…
Complete full administrator duties in relation to mortgages, including liaising with lenders, protection providers & solicitors
Be the point of contact for client enquiries
Maintain smooth and adequate flow of information and reporting to facilitate other business operations                                  
To succeed you will keep cohesive working relationships with central operations, the branch and area network.
You will also…
Be articulate, have good communication skills and produce accurate written work
Contribute positively to the team    
Have the ability to embrace change and grow with the business
Have a sense of humour and be happy to work as part of a team    
By joining the Leaders Romans Group, you will get a lot more than just a career, we want to ensure that you never stand still and are always fulfilling your potential.
In a company as large as ours there's always room for progression and we will support you in finding the right path and work with you to enhance your skills as well as offering you a competitive salary package and the opportunity to grow your expertise at an expanding company.
Due to the high volume of applications that we receive, if you are not contacted within 10 days then your application has unfortunately been unsuccessful. Please keep reviewing our vacancies in case a suitable position arises in the future. We wish you every success with your job search. The closing date should be treated as a guide. We reserve the right to close the vacancy once we have received sufficient applications, so we would advise you to submit your application as early as possible to prevent disappointment.