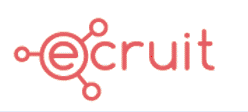 Mid-Level Web Developer - DG Partnership
London, London W30BZ
Mid-Level Web Developer – £30,000 per annum – W3, London
The Role
We are looking for a creative and entrepreneurial Mid-Level Web Developer to join our rapidly expanding company. As a Mid-Level Web Developer with ideally three years' experience in web development, you'll play a vital role in pushing the company forward over the coming years by taking the lead on the current internal projects. This role will suit someone who is looking for a fresh and exciting full hands-on challenge as a web developer within a growing and very fast-paced team.
The key responsibilities of a Mid-Level Web Developer include, but are not limited to:
•Leading current internal projects, including development of new websites; developing and customising web-based business systems; and building customer portals
•Supporting existing clients with front line bug fixing and tools customisation requests
•Developing new tools and enhance existing functionality whilst developing and maintaining current infrastructure
•Engaging directly with the business stakeholders to discuss technical options and future plans
•Liaising with the in-house creative team to attain content for the websites
•PSD to responsive HTML (newsletters and web pages)
•Hosting/domain management via cPanel
•Troubleshooting and security management
•Contributing to the future technical and development strategy of the company.

The Person
The Mid-Level Web Developer will need solid knowledge of web programming, relational databases and an understanding of software design fundamentals. You will be expected to have experience with PHP, HTML, CSS, JavaScript and MySQL. Web Developers with experience with Mobile applications, Laravel/Symfony/Zend and modern JS frameworks like React/Angular/Vue will also be desired; if you do not you have any of these, you should be willing and take initiative to learn new technology stacks.
The key skills and qualities of a Mid-Level Web Developer:
•A passion for coding with a keen eye for detail, both functional and aesthetic
•Self-motivated and keen to learn
•Excellent verbal and written communication skills; and time management skills
•PHP; HTML5, CSS, and JavaScript; JS; MySQL; Photoshop; and Git

If you are keen on joining this exciting, forward thinking company and taking the next step in your career, then please click the apply now button to find out more.
£30,000.00 - £30,000.00 per year