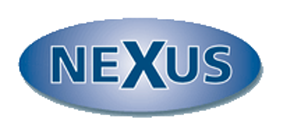 Microsoft Azure and Microsoft Suite Integrations Manager - Milford CT USA - Nexus Recruitment
London, London
Microsoft Azure and Microsoft Suite Integrations Manager
Our Client is an international organisation developing medical advancements.
They are looking to recruit a Microsoft Azure systems Integration Manager with at least 7 years expertise of working with Microsoft Azure and involved with the design and implementation of at least 2 complex projects.
Description of position:
Design cloud ETL architecture, system integration, and implementation strategy to deliver an integrated solution for a global medical device/pharmaceutical organization.
Serve as technical expert for business solutions in cloud architectures.
Communicate the system integration vision and strategy during meetings and presentations.
Ensure the technical component of the solution aligns with the Company's business goals, compliance requirements and current/potential standards.
Research technological advancements to ensure that solutions are continuously improved, supported, and aligned with industry and company standards.
Provide leadership and work guidance to less experienced personnel.
Ensure the quality of deliverable in terms of the functional design, implementation, testing and adherence to technical compliance standards.
Monitor effectiveness of systems, policies and procedures and make appropriate recommendations to ensure daily operations are efficient.
Must have a Computer Science, MIS degree or equivalent practical experience is required
You will have a Azure certification in either of the following – Microsoft Azure Solutions Architect Expert (AZ-300) or Microsoft Azure Architect Design (AZ-301).
Skills required:
The Client would like to see that you have 5+ years' experience in Microsoft Azure and O365 architecture (cloud and hybrid cloud/on-prem solutions) and components on a global basis including
Azure monitoring and troubleshooting methods coupled with Azure backup and disaster recovery capabilities.
Billing and cost management considerations
Security, availability, compliance and performance considerations
IaaS and PaaS solutions
Should have direct implementation experience - Azure Data Factory, SQL DWH, Enterprise Service Bus and Data Lake
Knowledge of Power BI, SSRS, SSAS
Familiarity with alternative approaches such as file transfers (sFTP), EDI (multiple standards), subscribe-publish message bus, RESTful/SOAP APIs, XML/Jason.
Familiarity with alternative tools such as Mulesoft, Informatica, SAS.
Experience with systems architecture techniques including context diagram, data flow diagram, process (swim lane) diagram and entity-relationship diagram.
Experience with statistical quality management techniques such as six sigma, CQI, Kaizen.
Personal skills
Proven leadership and communication skills.
Experience leading technical teams and delivering user-focused services.
Strong software development and application architecture experience, with good knowledge of open source technologies, testing, at least one programming language, and knowledge of frameworks to enhance coding speed
Ability to adapt quickly to new technologies.
Strong skills in technical architecture, project management an organizational change.
Good leadership to provide guidance to less experienced personnel.
Ability to work in a team environment.
Willingness to travel.
Excellent organization and time management skills with the ability to work in a dynamic, fast-paced environment that requires the individual to simultaneously manage several projects, with tight deadlines, while paying attention to detail and quality.
Excellent problem solving, quantitative and analytical skills, critical thinking and the ability to effectively work through abstract concepts
A self-starter with great personal organization skills and the ability to prioritize tasks in a collaborative, team working environment.
The Manager, Integrations and Microsoft Suite will provide architectural guidance to development teams around implementation of Azure services and best practices for cloud deployments.
The Client is based in Milford CT USA.
The salary for this position will be in the range $100K - $130K per annum.
Please do send your CV to us in Word format along with you r salary and availability.
100,000.00 - 130,000.00 per year