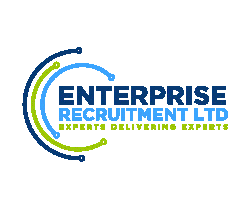 Microfluidics Expert! - Enterprise Recruitment
Oxford, HC ox11hs
This hidden gem is expiring soon - don't miss this opportunity.
Microfluidics Expert!

Multiple roles available from PhD graduate to Senior Engineer

This role is hugely diverse and will give you the chance to design, build, test and evaluate new technology ideas with a strong focus on Microfluidic applications. The company have created novel new ideas working with imaging related technology offering a solution which is unique to anything that has ever been seen before. 

You will work at a state-of-the-art facility with access to lab and testing facilities within an expanding facility where all design and manufacturing is done in-house. This is a newly formed department where you will get the chance to make a huge impact into new technology areas, for a company who are on a journey to change the way we look at science.

The role will sit within an expanding R&D team and will be a mix of design and practical lab-based work with Microfluidics a recurring theme throughout. Working with scientists and engineers with a diverse mix of skills you will also work with external partners to work out future improvements for customers mainly within the biological/healthcare sectors. 

For this role we are open to candidates with a diverse range of experience levels and industry backgrounds, but you will ideally have:

A strong degree or PhD working within a relevant field so Mechanical, instrumentation or Bioengineering would be preferred. 

Someone who is comfortable working in a lab environment and can design, build, test and redesign a subsystem.

A strong understand and interest in all thing's microfluidics!

Experience of designing a product with a strong mechanical appreciation is desirable.



£35000 - £70000 per annum, Benefits: Excellent Benefits