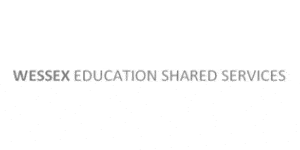 MI & Funding Business Partner (Analyst) - Wessex Education Shared Services
Redlands, SW BH13QQ
Wessex Education Shared Services has an exciting opportunity for an MI & Funding Business Partner (Analyst) to join their team in Redlands. This is a full time role offering a competitive salary of £25,250 - £28,280 DOE per annum depending on skills and experience.
We are a busy organisation that can offer you a great working environment and opportunities. Wessex Education Shared Services (WESS) is a pioneering shared service company operating in a Further Education environment.
We provide a wide range of services to our two Member colleges: Brockenhurst College and Bournemouth & Poole College including financial management, payroll, human resources, examinations, student records and data returns processing and IT Software development.
The MI & Funding Business Partner (Analyst) role:
To deliver a comprehensive service, providing student management information and funding advice to college managers. This includes curriculum planning, data audit compliance and data analysis.
As our MI & Funding Business Partner (Analyst) your responsibilities will include but not be limited to:
- Provide a link between key stakeholders, particularly curriculum departments
- Ensure that contract owners and departmental managers understand and can effectively communicate their data
- Play an active role in the development and establishment of a joined-up business partnering service
- Manage and submit data/funding returns, ensuring they are accurate and valid
- Meet regularly with a case load of academic managers
- Resolve issues and queries raised by college managers and staff in a timely fashion
- Provide clear analysis to customers on funding and academic performance data
- Take part in the curriculum/business planning process
- Have a clear understanding and knowledge of academic performance measurement methodologies
- Provide clear and accurate guidance to customers on funding and academic performance data
- Highlight data errors in funding returns and work with departments to correct them
- Support colleges through internal and external audits
The ideal MI & Funding Business Partner (Analyst) will need:
- Excellent customer service skills
- Ability to work to tight deadlines and demonstrate time management skills
- Problem solving skills and ability to work under own initiative or as part of a team
- Ability to work to a high level of accuracy and attention to detail
- Ability to solve an error/problem in a logical manner
- Ability to self-learn complex methodologies specific to the sector
- Ability to communicate complex methodologies to non-expert staff
- Previous experience of using MS Excel in a working environment
- Level 3 qualification(s) or relevant work experience
- Experience of a data driven environment
- Experience of presenting complex data in a simple manner
Benefits will include:
- Free secure onsite parking 
- Access to a company pension scheme
- Free eye care vouchers
- Access to a range of discounts including shopping, travel and healthcare
- 25 days leave plus bank holidays (pro rata for part time staff) 
- Access to our Employee Assistance Programme provided externally to WESS; this is a completely confidential service and is free to all members of staff
Closing date: 30th September 2019
Interview date: 7th October 2019
If you feel you are the right candidate for this MI & Funding Business Partner (Analyst) role then please click 'apply' now! We'd love to hear from you!
Wessex Education Shared Services is committed to safeguarding and promoting the welfare of children, young people and vulnerable adults, and expects all staff to share this commitment. The successful applicant will be required to undertake appropriate safeguarding checks which includes an enhanced DBS check as well as providing proof of right to work in the UK.
£25,250.00 - £28,280.00 per year