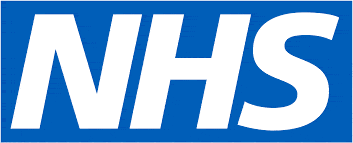 Medical Receptionist/Administrator Apprenticeship - National Health Service
York, Yorkshire YO17NP
Medical Receptionist/Administrator Apprenticeship
Jorvik Gillygate
The closing date is 25 October 2020
Job overview
Assisting the practice by undertaking a wide variety of medical receptionist/administration activities and providing support for the GP practice.
This is an exciting opportunity to complement our existing administrative team in a large, friendly, high QOF teaching practice.
Full training will be given to the right candidate if required.
Main duties of the job
Job Roles:
To have knowledge of all practice and procedures.
Work in accordance with protocols.
Pull/update patients written records.
File/summarise patient records in relevant time scales.
Respond to queries and book appointments
Handling patients repeat prescriptions
Input data including clinical codes from hospital letters
Cover and support other team members
Person Specification:
Highly Organised

Time Management

Interpersonal Skills

Excellent cmmunication skills.
About us
Jorvik Gillygate Practice are a forward thinking, innovative and driven organisation who recognise that the quality of care we provide is only as good as the quality of the people that work in our practice. We are committed to providing each other with an open, friendly and supportive environment where all staff are comfortable sharing ideas and who can expect to be provided with all the tools and support they need to enjoy working and succeeding at Jorvik Gillygate.
Jorvik Gillygate Practice is an equal opportunities employer and will ensure that no applicant is treated less favourably on the grounds of gender, age, disability, religious belief, sexual orientation, martial status or race.
Job description
Job responsibilities
For this Job you will be required to divide your time between administration duties and reception duties. You will be expected to know all the practice and procedures for the surgery plus you will need to work in accordance with our protocols.
You will be required to pull/update patients written records in order to file/summarise their records in relevant time scales. Along with this we would be asking you to maintain the filing system.
You will also be dealing with patients requests when on reception and will be expected to respond to queries and book appointments either face to face or via the telephone. You will also be handling patients repeat prescriptions and ordering hospital supplies.
We also ask that this candidate can input data including clinical codes from hospital letters. As well as advising GPS via our emis system when necessary.
You would also be required to cover and support other team members; along with attending staff meetings.
Person Specification
Qualifications
Essential
GCSEs A-C including English and Maths.
Desirable
Experience
Essential
Experience of managing a busy workload, with conflicting priorities.
Experience of using initiative to solve problems.
Experience in communicating issues effectively and clearly e.g. to a senior member of staff.
To be able to provide information in a clear and professional manner.
Desirable
Relevant experience involving the improvement of admin.
Disclosure and Barring Service Check
This post is subject to the Rehabilitation of Offenders Act (Exceptions Order) 1975 and as such it will be necessary for a submission for Disclosure to be made to the Disclosure and Barring Service (formerly known as CRB) to check for any previous criminal convictions.
Employer details
Employer name
Jorvik Gillygate
Address
Woolpack House
The Stonebow
York
North Yorkshire
YO1 7NP
Employer's website