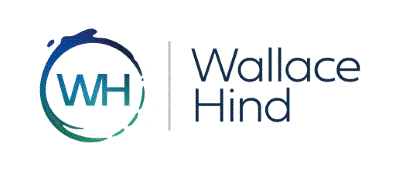 Medical Devices - International Operations Director - Wallace Hind Selection
Southampton, Southern SO151AL
Are you an established Operations or Commercial Manager / Director with a strong medical / understanding of the NHS? We welcome applications from strong medical Operations Manager / Director backgrounds, including: Medical Devices, Disposables, Equipment or Pharmaceuticals. Ideally you will have international experience and are seeking to develop your career in a high profile, hands-on role.
BASIC SALARY: £100,000 - £110, 000 (flexible)
BENEFITS:
•Bonus (up to 25%, paid annually in March)
•Car Allowance (£1,000 p/m)
•25 Days Annual Holiday (rising to 27)
•Company Pension (6% Co. Contribution)
•Life Assurance
•BUPA & Private Dental Cover

LOCATION: Newbury
COMMUTABLE LOCATIONS: Reading, Woking, Swindon, West London, Southampton, Oxford
JOB DESCRIPTION: International Operations Manager / Director of Global Operations - Medical Devices
As our International Operations Director you will lead a team of 5 (direct) and 15 (indirect) reports across: HR, Operations, Finance, Engineering and Supply Chain / Logistics. With global accountability for a $50 million division, you will spend 2/3 days per week in England with regular travel across Europe, occasionally to Australia and South America.
Full responsibilities to include:
•Finance, HR, Engineering, Contract Management, Demand Planning, Purchasing, Customs, Customer Service, Warehousing, Transportation, Distribution, Field Service Engineering, Contract Logistics, Facility Management, Information Technology and ERP.
•Building highest levels of working relationships with the CEO and Board.
•Ensuring compliance with applicable laws, regulations and corporate policies across all aspects of Operations, and partners with all process owners.
•Advise on strategy, market entry, pricing, including complex contract and commercial matters.
•Select and manage contract logistic partners, global partners for Compliance (Customs, Intrastat) globally and internal resources for Customer Service and Logistics.

Full Job Description available which covers all other duties & responsibilities.
PERSON SPECIFICATION: International Operations Manager / Director of Global Operations - Medical Devices
As our International Operations Director you will possess the following skills, background and traits in a similar role:
•Medical Industry / NHS experience
•Critical Care / Intensive Care knowledge
•Graduate (preferably a Master's Degree)
•Deep understanding of Supply Chain & Operations processes
•Comfort in leading through ambiguity and delivering results
•Broad understanding of QA, RA, Finance and supporting processes including CAPA
•Cost management / Performance Improvement experience / certification (eg. Six Sigma)
•Full lifecycle ERP implementation experience
•Contract Negotiation skills
•Validation, ISO standards, Auditing experience
•Budgetary responsibility ($m's)

THE COMPANY:
We are a global manufacturer of integrated medical devices / equipment / disposables and pharmaceutical solutions into the hospital and health care sectors.
As a progressive and innovative player, we are already No. 2 in the market with the ambition and agility to become Number 1.
Our future growth will be powered by R&D - in fact, you will be actively part of the team responsible for launching our pipeline of next-generation products.
We have a reputation for taking care of our staff. As a result, staff loyalty is high whilst staff turnover is low.
It is highly likely you will have worked in any of the following roles and/or markets, and worked with the following products and/or services:  Critical Care, Anaesthesia, Ventilation, Dialysis, Commercial Manager, Operations Manager, Operations Director, Cardiology, Capital Equipment, Medical Devices, Pharmaceuticals, Medical Disposables, Oncology, Haematology, Histopathology, Intensive Care, ICU, ITU, CCU, Patient Monitoring, Airway, Infusion, Respiratory
INTERESTED? Please click apply. You will receive an acknowledgement of your application.
Please Note: Wallace Hind Selection have been chosen as the recruitment partner of our client.
REF: JK15819, Wallace Hind Selection
£100,000.00 - £110,000.00 per year
Bonus (up to 25%) + Car Allowance + 25 Days Annual Holiday