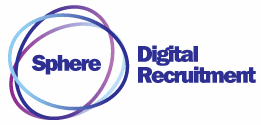 Media Relations Manager - Sphere Digital Recruitment
​London, London

Media Relations Manager - Broadcast Media - £35,000-£45,000

The Company

Sphere are currently working with a very well established broadcast media business that has an unrivalled management team, with experience working for major broadcasters including BBC, CNN, Bloomberg and Sky News! They have grown to a size of 200 employees and are looking for a Media Relations Manager to take ownership of the company's PR as well as working with clients to manage their media relations also. This is a great opportunity to work for a very well respected business, with offices across the globe and be the first permanent PR hire for the UK.

The Job

Manage all media relations activity in the UK, Europe and US including both for the company but also working with clients to evelop and write press releases, scripts and advisories.
Develop and execute a strategy for significant and rapid growth across the media relations business.
Set, monitor and exceed client KPI's and expectations - reporting back to clients on campaign outcomes.
Manage day-to-day client relationships as well as relationships with journalists.
Work with the sales team on proposals, pitches and selling media relations projects.
You
Experience working in a fast-paced PR or communications agency
Strong experience managing and building journalist databases
Highly analytical with confidence in data analysis and reporting
Developing PR messaging, press releases and scripts
Experience designing, selling, managing and executing media relations projects on a global scale

Apply Now

You can apply for this role now by sending us your CV or by calling us now! Don't forget to look at vacancies on our website and register as a candidate.

Amrita Bhogal

Senior Consultant - Content, Social, Ecommerce

Sphere Digital Recruitment currently have a variety of job opportunities across digital so feel free to get in touch with us to find out how we can help you.

Sphere Digital Recruitment is acting as an Employment Agency in relation to this vacancy.

£40,000.00 - £45,000.00 per year