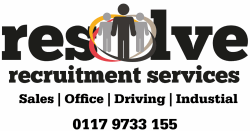 Media Field Sales Executive - Resolve Recruitment Services Ltd
Taunton, SW TA11AJ
This hidden gem is expiring soon - don't miss this opportunity.
Media Field Sales Executive, Taunton, Somerset, TA1
Resolve Recruitment are working with a major player inside the media & advertising sectors. They offer businesses a mass range of advertising and marketing solutions to improve business presence and improve success across numerous media platforms. Due to continued growth, they seek a talented Media Field Sales Executive to work in and around their Somerset offices.
The role:
Working both in the office and out on the road, you will be selling a broad mixture of advertising and
You will be expected to sell these solutions in a highly creative and consultative manner through thorough business conversations both over the phone and face to face
You will be establishing the needs of a variety of sized clients through intense and thorough questioning whilst building very successful relationships
This will be achieved through cold calling, new business pitches and ongoing existing client visits/reviews
The person;
Experience within media/advertising field sales is preferred however solid B2B field sales experience a must
Astute and commercially aware
A proven track record in B2B field sales exceeding targets/KPI's etc
Resilient, money hungry and driven
Solid new business ability and experience
Account management expertise also required for repeat client revenue
A creative and consultative sales mentality
Good knowledge of the territory
The rewards;
A highly competitive basic salary of up to £26,000
Uncapped OTE
Car allowance
Laptop, mobile, pension and other excellent benefits
Recognised training and ongoing support

For more information on this exciting and rewarding Media Field Sales Executive career APPLY BELOW

Key:

Media Field Sales Consultant, Advertising Field Sales Consultant, Advertising Account Manager, Media Account Manager, Field Sales Executive, Field Sales Consultant, Business Development Manager, Business Development Executive, Taunton, Yeovil, Somerset.

£23,000.00 - £26,000.00 per year
uncapped OTE + car allowance