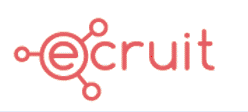 Mechanical Services Engineer - DG Partnership
Manchester, NW
Mechanical Services Engineer – £35k - £45k – Manchester
The Role
SPIE UK, a smart engineering and technology-driven solutions provider for the built environment, are looking for a Mechanical Services Engineer to provide design activities to various SPIE EE and MSS clean rooms, production and research facilities, and general buildings.
The successful candidate will provide full project lifecycle design duties from estimating a solution for a client concept or problem, to a designed and costed proposal, then developing the design to enable successful construction and handover.
The key responsibilities of a Mechanical Services Engineer include, but are not limited to:
•Tender stage design and implementation: duties ranging from preparing RFIs, complying with regulations, preparing feasibility studies and providing a tender package.
•Post-tender project design and coordination: duties ranging from preparing a risk and opportunities register, issuing final construction stage packages and inspecting onsite installations.
• Quality: maintaining knowledge of the industry, emerging markets and business opportunities, and supporting the SPIE Operations team with the necessary drawings and technical information in order for them to progress site activities on time and to the required quality.

The Person
The key skills and qualities of a Mechanical Services Engineer
•Varied experience across the mechanical engineering disciplines, with detailed knowledge of key standards and principles.
•CEng or IEng; Membership of a professional body (CIBSE, IHEEM, IET etc.).
•Must have knowledge and experience in Microsoft Project and design sofrware, AutoCad MEP/Autodesk Revit MEP; Hevacomp/IES/Amtech
•Must have a sound understanding of relevant standards including, CIBSE, SHTM/HTM, BSRIA, British Standards etc.
•Must be commercially aware and possess numerical skills.

The Company
SPIE UK is a smart engineering and technology-driven solutions provider for the built environment. Through the convergence of digital technology and the built environment, we engineer, manage and optimise smart spaces and places, improving where our customers work, learn and live.
SPIE UK's Smart City solutions serve the needs of urban clients, whereas our Smart Workplace solutions optimise the performance of commercial business and industrial facilities, while maintaining sustainability.
 If you are keen on joining this exciting, forward thinking company and taking the next step in your career, then please click the apply now button to find out more.
35,000.00 - 45,000.00 per year