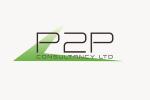 Mechanical Fitter - P2P Consultancy Ltd
Bury, NW BL8 1WA
Mechanical Fitter
Our business partner is experiencing a steady period of growth. The company specialise within the design and manufacture of ancillary equipment for the food industries. With them being a family run business they really relate to the well being and training of all their staff. Fantastic company that are really going places.
Whilst, the successful candidate will be given 'on the job' training, they will already have experience of working in an engineering environment, will be confident in the use of hand tools and have the ability to understand and follow engineering drawings and preferably have completed a recognised apprenticeship.
Key Responsibilities;
Build equipment using the materials/components supplied within the specified timescale and in accordance with the drawing/specification,
Ensure all necessary documentation is completed for finished machines,
Make sure finished work is clean, grease and free from scratches and sharp edges,
Appraise hire machines and take appropriate action to bring the machines', condition/functionality to the current or required standard ensuring work is tested for functionality,
Complete inspections of machines and assemblies and take action to resolve any problems identified,
Maintain a clean and tidy work area.
Key Requirements;
Ideally Apprentice trained,
2-5 years experience in industry,
A can do attitude with a willing to work overtime when needed.
28,000.00 - 31,000.00 per year