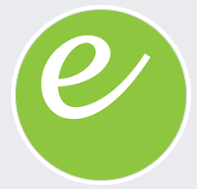 Mechanical Engineer - Elevation Recruitment
Bradford, Yorkshire BD11TQ
Elevation Engineering & Manufacturing have an exciting opportunity for a Mechanical Engineer to join an established, market leading industrial manufacturing business based in Bradford. Offering bespoke industrial equipment into a range of sectors, our client is looking for a Mechanical Engineer who wants to continually develop their skill set and grow within the business.

Reporting to the Lead Engineer, you will interpret customer specifications and design machine modifications to fit their requirements.

As a Mechanical Engineer, you will be responsible for:
-Producing 3D models and 2D manufacturing drawings
-Generating BOM's
-Providing technical support across all areas of the business
-Analysing customer requirements for orders and ensuring parts are issued into manufacture
-Creating sales orders
-Re-designing and continually developing existing products to make them fit for purpose
-Supporting the Lead Engineer where appropriate

Elevation Engineering & Manufacturing would be keen to speak with candidates with the following skills and experiences:
-A proven track record in a Mechanical Engineer, or similar role
-Experience in an engineering or manufacturing environment
-Siemens NX experience
-Experience with BOM's
-Must be thorough and have excellent attention to detail
-Must be able to interpret engineering drawings

This is an excellent opportunity for a Mechanical Engineer join an established business under a Lead Engineer with a proven track record.

Elevation Recruitment Group's Engineering & Manufacturing division work with a vast range of businesses across Yorkshire and surrounding regions.

£31,360.00 - £33,136.00 per year
annual bonus