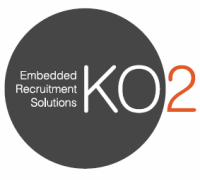 Mechanical Design Engineer - KO2 Recruitment
Manchester, NW M436BU

My Manchester based client are looking to recruit a Mechanical Design Engineer to design and develop new products, on-time, on cost and in full, along with supporting and improving existing products.

The business is innovative, interesting and profitable, the role description is below.

The role will involve the following;



Design Products - This may include making calculations of product dimensions, drawing sketches of product ideas, and designing mock-ups of proposed products.



Develop and Complete Projects - Develop ideas for, manage, and lead projects until they become real products.



Lead Project Teams - Take leadership of projects in development, managing all team members assigned to projects to keep them moving forward on schedule.



Design Project Plans - Design detailed project plans with engineering, manufacturing, and sales and marketing teams to manage all aspects of product development and production.



Research - Perform market research to determine what types of products might be successful among consumers, research product ideas to determine their viability, and research how existing products on the market are performing.



Collaborate - Collaborate with engineers and developers to create product designs and with marketing teams to develop sales plans for future products.

The working hours will be 36 hours per week.
The standard hours are Monday to Thursday - 8:30am to 5:00pm and Friday - 8:30am to 3:30pm. In R&D we are able to offer flexible working if this would be the successful candidate's preference, where the core hours are Monday to Thursday - 9:30am to 4:00pm and Friday - 9:30am to 3:00pm. There is then the flexibility to work between the hours of 7:30am and 6:30pm to ensure that the total hours for the week come to 36.
The salary on offer will be up to £38,000 per annum, depending upon how well the successful candidate fulfils the requirements of the role.
The role will be permanent.
23 days holiday per annum, plus an additional day for each year of service (capped at 25 days), plus statutory bank holidays.
Holiday buy back after 2 years' service on an Elcometer contract.
Christmas shut down period.
Pension scheme (if you need further details on this at all, please just let me know).
Bonus scheme (if you need further details on this at all, please just let me know).
Death in service scheme.
Free parking.
Earlier finish on a Friday.
£35,000.00 - £38,000.00 per year
Benefits in the adver