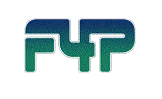 Marketing Specialist - German - F4P Recruitment
Hayes, London
Are you bilingual English / German and have 1-2 years marketing experience? Want to work for a well-known brand name, in a strong passionate team with a collaborative working ethic, one which invests in its staff and offers longevity to your career?
Working closely with Field Sales, Sales Leadership, Marketing Leadership & Business Partners the
Channel Marketing Specialist with develop, create execute and maintain a lead generation
marketing plan that supports the sales objectives and marketing goals of the assigned territories
(Germany, Austria, Switzerland) and the strategy of the company.
WHAT WILL YOU BE DOING?
Drive Marketing reviews with distribution partners and key resellers to plan, implement and report on joint marketing plans.
Lead, own and drive a multi-channel communication plan for assigned channel partners regarding programs, events, campaigns, product specific information and other channel communications and updates
Champion in the assigned geographies the utilization of training courses and webinars with all Partners.
Register all channel marketing activity within the SalesForce CRM system
Measure and monitor channel marketing programs to increase channel sales productivity via the distributor scorecard.
Manage syndication platforms and lead syndication placement for assigned geographies. Work with distributors and resellers to maximise the use of syndicated content.
Work with PR & Social media team and agencies to build engagement in country.
WHAT DO YOU NEED?
Excellent English and German written and verbal communication skills.
Good experience in Channel/Partner marketing, Field Marketing, business development, technical marketing or related field.
An understanding of the Channel landscape and the operation of a 2-tier Channel.
An understanding of CRM systems (preferably Salesforce.com)
Good copy writing skills.
Willing to travel as required to meet with partners within your territory (a large percentage of time is expected to be spent in Munich (about 1 week out of 4).
A good working knowledge of Social Media is a distinct advantage.
WHAT'S ON OFFER?
Base salary £42,000
Salary Compensation plan of £14,000 - making salary package £56K + benefits
Parking, subsidised restaurant on site
Healthcare, pension, life insurance, 25 days holiday, 35 hour working week

F4P Recruitment is an established Recruitment Consultancy, Surrey-based, providing a full recruitment solution of temporary and permanent staff within the Surrey and Hampshire area, over 4 divisions: Accountancy & Finance; Sales & Marketing; Business OfficeSupport; IT & Executive. You must reside in UK and be able to produce evidence of eligibility to work in UK. F4P Recruitment does not discriminate on the grounds of age, race, gender, disability, creed or sexual orientation and complies with all relevant UK legislation. We are acting as a Recruitment Agency & are GDPR compliant.

£42,000.00 - £56,000.00 per year
benefits