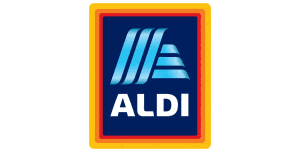 Marketing/PR Assistant - Aldi
Atherstone, MID CV92SQ
ContractType: Fixed Term



Proving invaluable support to the Marketing/PR Manager, you'll help ensure the Aldi personality is always unique, powerful and consistent in the marketplace.

Insightful and knowledgeable, you'll help in all areas of product advertising, marketing and PR. That makes it an exciting and fast-paced team to join. With the ability to think on your feet, react positively to a variety of challenges and cope with anything we throw at you, you'll keep Aldi growing.

We do things our own way at Aldi. But whatever we're doing, we must be getting it right. With a wave of impressive sales figures behind us, we're opening new stores at lightning speed. Which means our marketing and communications need to keep up.



Digital Marketing Assistant

*Fixed Term Contract with potential to be extended*

We are recruiting for an experienced Digital Marketing Assistant to join the brand marketing team at Aldi head office. The ideal candidate will have a proven record of accomplishment in delivering high calibre digital advertising campaigns in a retail or similar fast-paced environment.

Key areas of responsibility will include:
• Brand and eCommerce digital advertising
• Analysis and reporting of campaigns across the wider digital landscape
• Planning and development of media schedules
• Brand PPC
• Marketing and media agency management
• Ad-hoc support across wider digital initiatives

Requirements:
• Educated to A-level (or equivalent)
• Experience in a Digital Marketing capacity
• Good understanding of the digital landscape and the requirements of digital first creative
• Analytical thinker with a drive to understand and deliver against varying ROI targets

The role will sit within the digital marketing team but may be required to support in other marketing channels as deemed necessary.

31,600.00 - 36,900.00 per year
pa