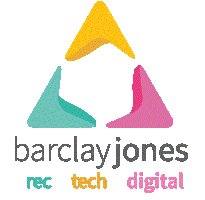 Marketing Manager - Applicant Services
West Yorkshire, Yorkshire LS74NY
Marketing Manager
Leeds
Competitive Salary + all the trimmings
Do you have what it takes to really drive results from marketing?
Are you a passionate Marketer who can take the bull by the horns to generate leads and help take this unique and highly successful company into the next dimension?
What's this Marketing job all about?
You will be joining a team of  fun and award-winning leaders in recruiter success training, recruitment technology strategy, and digital marketing strategy for the recruitment industry. They pride themselves on making recruiters more successful and their goal is to generate a sales-focused, lead generative processes and teams.
The Marketing Manager is pivotal to the continued success and growth of Barclay Jones.  Expect to be involved in all aspects of Sales and Marketing, with the opportunity to develop your skill set and career. 
Reporting directly to the MD, you will be expected to:
Take ownership and accountability for the marketing of the business and its execution
Work with partners, PR channels and clients to get the story out there
Deliver successful SEO, inbound and outbound marketing strategies along with content creation and engagement
Generate quality leads with organisations who can really benefit from the services this company offers.
What you need:
As marketing and training professionals, Barclay Jones practice what they preach, so you will be given full and continuous training and development.  However, you must have a proven background in generating results from marketing to be in the running.
Marketing and technology are innovative industries, so you also need to:
Get Sales and Marketing: Be able to demonstrate how you have been innovative and solutions drive to manage marketing to drive awareness, generate leads which results in sales.
Innovative and Creative: Love learning, implementing new ideas and generating ROI.
Organised: Be self-managing with a high attention to detail and taking responsibility.
Communicative: Have outstanding communication skills, be positive and fun to be around.
Proactive and Accountable: Fearless approach to getting what you want and owning all things Marketing.
Get Systems and Processes: Track record of using systems and follow processes. Ideally, Salesforce or similar CRM systems, Content Management Systems, Trello, Social Media, SEMRush or similar SEO tools.
3 Great Things About Barclay Jones
They've won awards voted for by judges, industry peers and their clients!
Based in the best county in the UK, but made up of Yorkshire folk, Devonians, Herts… a lovely blend of accents and humour.
The recruitment industry is one of the biggest sectors in the UK (£35bn+) and they are proud to be seen by their clients as partners, not simply suppliers. 
Oh, and a laptop, phone, free parking, office dog, Nespresso, Amazon Echo, chocolate, baking, funky offices, on-tap Chupa Chupps, a lovely team and lots of other tangible rewards and perks to boost your highly competitive basic salary.
Sparked your interest?  Get in touch! We'd love to hear from you!
How to apply for this Marketing Manager job:
If you wish to be considered for this superb opportunity for the Marketing Manager job, just click "apply" today and watch out for an email giving you more information on how to tailor your application and provide a cover letter or any other supporting documents you may have.
You must be eligible to work in the UK
Similar skills include:  Advertising Strategy, Agency Management, B2B / B2C / B2G, Brand Acquisition, Brand Management, Budget P&L, Campaign Management, Category Management, Advertising Manager, Marketing Supervisor
£30,000.00 - £40,000.00 per year