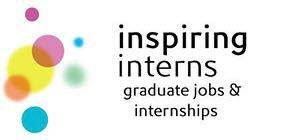 Marketing Manager - Inspiring Interns & Graduates
London, London
This great company love villa holidays! It's as simple as that, they can't wait to introduce you to an authentic holiday experience, They've been renting exceptional villas in sought after locations for over 15 years, helping thousands of much valued customers enjoy their precious time off.
This is an exciting opportunity for an ambitious marketing manager to play a key role within a highly regarded villa holiday lettings company during the next stage of its growth.
Based in modern premises along an award-winning High Street in North London, these travel experts have first-hand knowledge of all authentic destinations.
Experience within the travel sector is desirable, however, the ability to grasp the business model is more important.
Key Responsibilities


Assisting with the creation and implementation of marketing strategy.


Help to increase product distribution through various channels.


Manage online and offline media advertising and marketing


Help with SEO – organic and PPC including PPC budget management and advertising visuals.


Understand website analytics/statistics to identify trends, product demand and opportunities for improvement.


Work with the marketing team to ensure marketing campaigns are delivered seamlessly and hit business KPI's.


Liaise with journalists/social media contacts and prepare product/offers for potential inclusion in media/promotion.


Skills and Experience


Ability to come up with original design and marketing material from scratch.


Natural, dynamic networker and communicator.


Commercial awareness preferably gained from within the travel industry is desirable.


Excellent verbal and written skills.


An understanding of PPC is desirable.


Able to produce relevant original well-written copy quickly and eye-catching sales headlines.


Comfortable with working with technology and software systems including newsletter platforms and social media.


Strong analytical and administrative skills.


Accuracy and attention to detail essential.


starting at £25,000.00 per year