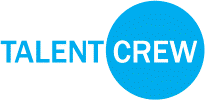 Marketing Manager UK & Nordics (SaaS or Devops) - Talent Crew Limited
London, London EC1Y1BE
Global technology leader with a groundbreaking enterprise software solution that is a catalyst for innovation and that accelerates software solutions delivery significantly, is looking for an internationally experienced marketer with a proven track record in B2B tech marketing. The UK Marketing Manager will be a key member of the EMEA marketing team, executing segment-specific marketing programs for demand generation, brand awareness and customer expansion in the UK and Northern Europe.
As part of the EMEA marketing team, reporting to the EMEA Marketing Director in the UK, this role will work closely with the broader marketing, operations and Northern European sales teams to maintain consistency across brand, messaging, programs and processes.
You will support the EMEA marketing program by working closely with a geographically distributed marketing team, headquartered in the United States (direct and virtual), and collaborate on the strategy and execution of agreed marketing activities.
If you are passionate about modern marketing best practices, love working with sales teams and contributing to business growth and are a self-starter that thrives in a fast-paced, dynamic environment, then this job is for you! You will:
Build out the marketing strategy to support the Northern European region and help achieve top of funnel and pipeline generation goals.
Support the and execution of integrated marketing programs to support regional/in-country growth initiatives, with a focus on the large account/enterprise segment. Sample tactics include but are not limited to campaign localization, live events, webcasts, industry events, hospitality, sales nurture emails, sales tools, digital marketing, social media, content localization & creation, and sales play
Communicate with and educate the sales team on the overall marketing strategy, supporting campaign themes and tactical deliverables that are available from the global marketing program that can be leveraged by sales to support demand growth, pipeline acceleration and customer retention.
Liaise with field sales, channel sales and BDR teams to ensure alignment on EMEA marketing programs and lead follow up.
Partner with the Global Marketing team to align on global demand generation programs and digital outreach.
Work with local marketing agencies to support the execution of regional programs, including PR.
Work with Marketing Operations to ensure timely lead uploads and that all programs are effectively tracked and measured
Own and manage regional budget and marketing calendar


Requirements

Minimum of Bachelor's degree in Marketing or related field required.
Minimum 5 years' experience in B2B marketing, preferably in enterprise software/high tech.
Proven track record of success in modern marketing practices, incorporating demand generation, digital advertising, events management and social media.
Self-starter, detail-orientated, excellent at managing competing priorities and a creative problem solver.
, passionate team player that is goal & outcome orientated.
Excellent communication skills and proven ability to build highly effective relationships across organisations, specifically in sales and marketing.
Understanding of marketing metrics and measurement, sales targets, sales methodology and sales strategy.
Experience with data segmentation and prioritization with insight gathering and analysis from multiple internal and external data sources (e.g. data providers, social analysis, engagement scores).
Experience working with cross-functional, cross-geo teams in a high-growth company, work across numerous countries in the EMEA region.
Good working knowledge of marketing automation and ABM tools and methodologies, experience working with Salesforce.com preferable.
Ability to travel approximately 20%.


Additional information

An opportunity to drive significant shareholder, customer and employee value.
A constant stream of new things to learn.
Breadth and depth. Do you want to make an impact? The work you will do will directly impact the customer experience.
Highly talented and dedicated peers, all the way from Sales Engineering to Customer Support.
An open, supportive, and collaborative work environment.


70,000.00 - 80,000.00 per year
Plus Bonus