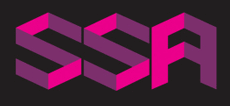 Marketing Executive - User Acquisition | Gaming | Paid Social - Stafford-Sharp Associates
London, London EC1R0DE
Marketing Executive - User Acquisition | Gaming | Paid Social
Location: Central London (Work from home initially)
Salary: £28K - £33K + Benefits (Life insurance, Health Insurance, Flexi-hour and more)
We have an exciting Marketing opportunity within the Online Gaming industry for a Paid Social Specialist with strong experience driving User Acquisition across Social Ads platforms, including Facebook Ads, Twitter Ads, ideally across Mobile Apps.
This is joining one of the UKs fastest growing gaming companies based within their new state of the art London-based studio (remotely initially), working alongside some of the brightest-minds in the Online Gaming industry on some of the UK's most well-known gaming titles.
We are looking to speak to Data-Driven App Marketing specialists coming from a digital (Paid Social) background to help drive sales and discoverability within the Digital games sector across their platforms including Mobile App, Nintendo Switch and Steam.
As our successful App Marketing Executive, you will use paid social channels such as Facebook ads, Twitter ads and Reddit ads, as well as affiliate marketing platforms, owned social channels to increase awareness and to drive new players to the games.
You will be confident using Analytics platforms to ensure all these channels are performing optimally by measuring their KPIs such as reach, click-through rates, download rates etc and use this information to make improvements.
Experience of email-marketing and affiliate marketing would be a big plus but not essential – however you must have a passion for gaming (old and new) and strong knowledge of User-Acquisition techniques for Mobile App gaming.  
Skills: Mobile Marketing, Paid Social, Digital Marketing, Social Media, Facebook Ads, Twitter ads, Reddit ads, Affiliate Marketing, Instagram, Public Relations, PR, Email Marketing, newsletters, Content, Marketing campaigns, App Marketing strategy, Online Gaming, Mobile Gaming, Video Gaming
28,000.00 - 33,000.00 per year
Bens