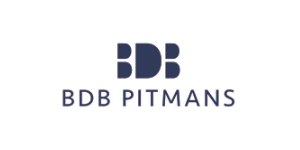 Marketing Director - Smart Recruit Online
London, London
Are you a CIM qualified and experienced Marketing Director?
Do you have a track record of successfully implementing a marketing strategy in the professional services field?

BDB Pitmans are seeking a Marketing Director to help drive their future growth aspirations.

The Role

Joining our team as a Marketing Director you will be responsible for leading and delivering the firm's overall marketing and business development strategy. Reporting to the Managing Partner and Executive Board, this is a senior role working closely with the Heads of Departments on developing the marketing strategy for their teams. Your daily tasks will include:

Developing and executing a marketing and business development strategy to meet the firm's objectives and commercial needs.
Taking the lead on key projects particularly focused on our brand and the development of our digital strategy. Overseeing a calendar of events such as webinars, seminars and networking opportunities
Provide leadership, support and personal development to the marketing and business development teams. Working closely with the Head of Business Development to drive the performance of the department.
Managing the marketing budget to ensure resources are effectively managed and provide value/ROI.
Act as a brand ambassador enhancing the firm's profile in the market through participation at networking events and conferences.
Managing relationships with key stakeholders across the firm to ensure that the marketing function operates as a valued business partner.

Who are we looking for?

If you are an experienced senior level marketing professional with a track record of implementing a marketing strategy within a professional services firm, this could be the ideal role for you. To be considered for the role of Marketing Director, you will require the following skills:

Educated to degree level or equivalent.
Marketing qualification preferred (eg CIM).
Experience in senior management roles within a professional service firm working across multiple locations.
Capable of delivering successful marketing and business development campaigns including digital initiatives.
A good understanding across all of our practice areas, including services provided to corporates clients and high-net worth individuals.
Up to date knowledge of marketing best practice and an eye for creative marketing opportunities.
Experienced in the delivery of tenders and pitches for large panel clients.

Why work for BDB Pitmans?

We have built a culture that is supportive, proactive and driven. These qualities permeate through our internal relations as well as our client service. We encourage discussion, questioning and collaboration across all departments. Our commitment to a diverse and positive business environment is reflected in the quality of service we provide, with both lawyers and all other staff committed to success.