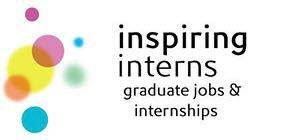 Marketing & Business Support Internship - Inspiring Interns & Graduates
London, London
Our client is a well-funded digital health company on a mission to improve and save 100 million lives across the globe.



They believe that everyone should have access to personalised and preventative healthcare, and that digital solutions can empower healthcare professionals to deliver that for their patients.



The business build digital products to enable patients to monitor and understand their health, and software that empowers health professionals to achieve better outcomes with their patients.The primary aim is to maximise people's engagement with their health by delighting them with products that make them feel confident, supported and motivated.This is a 3month internship offering up to £22K pro rata, followed by a permanent role all being well.



How you can expect to spend your day:



As one of the businesses first team members in exciting start-up, a typical day might include some of the following:



Manage the delivery of communications through the social media channels and analyse sentiment and feedback on company proposition.


Help create a marketing and communications plan to support the business development efforts


Communicate key customer insights and needs to the founders, product developers and business development team as part of the overall company strategy.


Analyse and communicate the effectiveness of marketing and advertising investments.


Work with customers and the people that they are helping, to develop case studies.


Assist with content creation for new mobile app


Formulate lead generation for business development team to execute





The ideal intern's personality and qualifications:



Vision - and lots of it. You can see what healthcare could look like in 50 years' time and what the business could contribute to that. You can thrive under intense pressure and to create opportunities out of situations of chaos. An intuitive understanding of how to match what customers want with the right value proposition for the right price, creativity and curiosity supported by analytical thinking and problem-solving skills.



University Degree: 2:1 and above


Some experience working in software, technology and/or healthcare.


Experience in implementing online and offline marketing and communications campaigns across paid, owned and earned media channels.


Strong communication skills; goal-oriented, flexible, and creative under pressure; knowledge of current marketing trends and multimedia platforms


starting at £22,000.00 per year