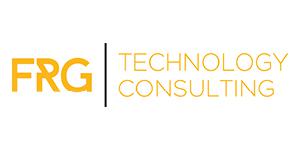 Marketing Automation Manager - South Coast (HubSpot) - Nigel Frank International
Bournemouth, SW BH26EE
Marketing Automation Manager - South Coast
I am working with a fast-growing organisation that are keen to expand their wider marketing team in their office along the South Coast.
In particular they
are looking for an experienced Marketing Automation Manager to come in and be the 'go to' person for the platform throughout the organisation and to drive the tool on both the technical and strategic side.
In this role you will take full ownership of the Marketing Automation tool and will be the primary contact for anything related to Marketing Automation. Also

you will be managing key campaigns end to end while driving the organisations Marketing Automation strategy across the wider business.

You will have a key focus on building out a range of nurture programs and workflows as well as an having an involvement on beginning to set up the lead scoring models. Another key aspect of the role will be utilising your analytical skill set to help with the reporting across the marketing team and helping with the overall management of data.
Key Skills:
Hands on experience with a Marketing Automation platform (HubSpot, Pardot or Eloqua)

Strong data analytics skill set

Data management and setting up segmentation's

Building workflows and nurture programs

Reporting and dashboards

End to end campaign management
This organisation
is
currently going through a lot of growth and are keen to expand out their marketing team to fully utilise their Marketing Automation platform. Within this role there will be a lot of autonomy with the Marketing Automation tool as well as the scope to grow a team around you moving into a Head of Marketing Automation position.
40,000.00 - 50,000.00 per year
Competitive based on experience