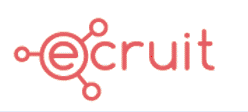 Marketing Associate - DG Partnership
Finchingfield, HC
Marketing Associate – £30,000 p/a – Finchingfield, Essex
The Role
We are looking for a Marketing Associate to join our existing team. The successful candidate will be involved in managing Suregreen's social media accounts and campaigns, sending targeted mail-outs to prospective clients and assisting in optimising listings on various e-commerce platforms. This is a great opportunity to join a rapidly growing e-commerce business.
Other key responsibilities of a Marketing Associate include, but are not limited to:
•Assisting in writing and optimizing listings for eBay, Amazon and the website
•Creating blogs, case studies, etc for the website to boost SEO
•Ensuring correct promotion and marketing to maximize sales and margin potential
•Analysing reviews and customer interactions to ensure a positive experience
•Identifying new products within our area of operations
•Updating product brochures, literature, print adverts, etc.
•Booking and managing exhibitions; and attending where appropriate
•Ensuring conformance with data protection laws

The Company
Suregreen offers a wide range of landscape and gardening products for both trade and DIY applications. We aim to become the UK specialists in ground reinforcement solutions, wire products, fencing supplies, timber posts, tree shelters and garden supplies.
Our range includes grass reinforcement meshes; permeable pavers for grass and gravel finishes; garden planters; electric fencing; tee guards; weed fabrics and geotextiles; welded wire fencing and panels; landscaping mulches and growing media; and so much more.
The Person
The key skills and qualities of a Marketing Associate:
•Either a marketing degree (or similar) or 1 -3 years' experience in a relevant field
•A good understanding of the e-commerce market (e.g. Amazon, eBay, etc.)
•Experience with and a good understanding of how to market through social media; IT literate (i.e. Excel, Word, Adobe Photoshop, Adobe Indesign); and a propensity to learn new skills
•Strong analytical, communication, time-management and creativity skills combined with excellent writing skills to produce creative and optimised copy for our products
•Outstanding ability to focus on the customer and the market, and take initiative

If you are keen on joining this exciting, forward thinking company and taking the next step in your career, then please click the apply now button to find out more.
£30,000.00 - £30,000.00 per year