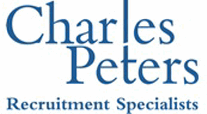 Marketing Assistant - Charles Peters Ltd
Warwick, MID
Our client are a well known marketing agency based in Warwick and due to continued growth are current recruiting for a Marketing Assistant to assist the Head of Operations.
Reporting directly to the Head of Operations, the successful candidate will gain hands on experience in developing and operating elements of a marketing calendar, social media management, content calendar execution and of course, on and offline advertising mediums. It's an ideal opportunity for a self-motivated and ambition marketing graduate or someone with some marketing knowledge to take the first step on the ladder, as well as offering an chance to build product knowledge in all areas of web design and digital marketing.
The ideal candidate
The ideal candidate will have an interest in marketing with a digital marketing bent, as well as the drive and motivation to take a role and grow with it and it's responsibilities.
Potentially possessing a marketing related degree, or with related experience or knowledge, they will ideally be excellent copywriters (perhaps having run a blog or had an essay focused degree subject) and want to progress in the agency industry.
Parking
Performance bonus
Holidays
Pension
Paid Holidays
Paid sick days
Professional Development
£17,000.00 - £18,000.00 per year