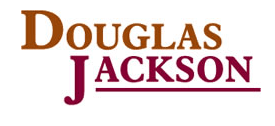 Management Information Analyst - Douglas Jackson Limited
London, London
Job Ref: DJPF1258
Job Title: Management Information Analyst
Location: London
Salary: £45,000 - £55,000 dep on experience
Employment Type: Permanent
As an MI Analyst you will support the Customer Contact Centre by being responsible for creating, developing and maintaining the specific dashboards and scorecards. Using analysis and interpretation you will influence management in their respective operational decision making. 
Some of the Responsibilities include:
•Produce daily, weekly, monthly, quarterly and annual reports on CCC performance against KPIs for review by team leaders and senior management
•Owner of all contact centre operational reporting and insight.
•Provide a consultative approach to assessing and delivering MI solutions throughout the business
•Proactively analyse and manipulate output data to identify trends, patterns and anomalies to produce recommendations on process improvements.
•Work with the Resource & Planning Analyst to provide recommendations on resource planning

If you are interested to apply:
•Experience of having produced and presented impactful Management Information (MI) for large complex organisations. Preferably in a contact centre environment.
•The ability to present complex information to senior audiences with confidence
•Excellent proven oral and written communication and interpersonal skills, with experience of liaising with senior stakeholders (including understanding Customer requirements) and ability to communicate with employees at all levels and across multiple sites.
•Advanced Excel skills with experience of data and system analysis including the generation of reports (pulling information from a variety of sources and experience of proving data based insight and recommendations for use at all management levels)
•Ability to strategically align MI priorities with business objectives, and enhance MI reporting infrastructure

To apply for this position please forward a copy of your CV to us. We will acknowledge receipt of your CV and if we are able to progress your application then a consultant will be back in touch with you to discuss your application and interest in more detail. 
Follow us on Twitter @callcentrejobs1 
Douglas Jackson are a specialist recruitment consultancy and executive search company, working to hire exceptional talent for Executive, Managerial and skilled practitioner level appointments. Working in partnership with customer focused organisations, we offer a professional, trusted and quality service, to identify, attract and hire talented professionals within Operations, Strategy, Customer Experience, Intelligence, Customer Insight, Sales, Customer Service, Resource Planning, Data, Analytics, Programmes, Change, Transformation, Digital, Contact Centre and Customer Contact. 
Douglas Jackson are working as an Employment Agency in respect of this vacancy. 
All applicants must be eligible to live and work in the UK and or territory/location specified. We will not be able to enter into any discussions or offer any assistance regarding sponsorship.
£45,000.00 - £55,000.00 per year
dep on experience