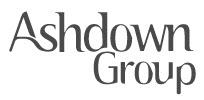 Management Accountant - Ashdown Group Ltd
Wimbledon
Based near Earlsfield/Wimbledon, an accountancy practice is expanding its footprint and require an additional Management Accountant to join their team. Already employing a team of 40 professionals they offer forward-thinking solutions to a wide range of multi-disciplined customers.



By utilising the latest cloud-based solutions and a modern work formula, they provide services to meet the increasing needs of SME businesses; they provide accounting support beyond statutory annual accounts.



At this vibrant and fast-growing practice, close to Wimbledon Park station on the District Line, you will have the opportunity to work with a variety of clients across a range of industries; ensuring records are maintained with comprehensive accuracy.



In brief, you will:




Deliver client advisory work in the small business unit


Attend quarterly meetings to provide a narrative on the management accounts


Review year-end work and ensure compliance


Use a variety of cloud accounting software packages (Xero, Sage, Fathom and Fluidity)


Mentor junior members of the team


Manage a varied and constant workstream






This is an opportunity to progress to a senior position with increased responsibility. The company are renowned for the investment they are willing to make into their team and the career development of their existing employees.



To be suitable for this role, you will need to step immediately into a management accountant position and able to adapt to using a variety of different finance systems. They will expect you to be process-driven to meet deadlines while retaining a proactive and empathetic approach.



To send your CV, click on the apply button and, if asked, complete the consent registration form on the Ashdown Group website.
£40,000.00 - £50,000.00 per year