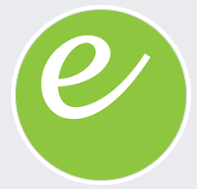 Management Accountant - Elevation Recruitment
Sheffield, Yorkshire S141WY
Elevation Recruitment Group is currently working in partnership with a leading service business in Sheffield. They currently have a vacancy for a Management Accountant.

Reporting into both the Financial Controller and Finance Director, the role of Management Accountant is to produce and control the accounting for various offices in the EMEA region. This will be a varied role with duties to include:-

*Supervision of a number of Finance Assistants in the team
*Preparation of Monthly Management Accounts
*Preparation of monthly balance sheet reconciliations for the UK and oversee the their production for other regional offices
*Creating, posting and reviewing journals
*Account code analysis and monitoring
*Preparation of the month end pack and other reports
*Overseeing bank account reconciliations
*Assist in compliance including Payroll, VAT and other taxes
*Assist with the year-end statutory audits
*Preparation of financial statements for the UK and other EMEA offices as required
*Ongoing process improvement across the department
*Any other ad-hoc reporting for the senior management team

To be considered for this role, applicants must be able to demonstrate the following skills and experiences:-

*Fully qualified ACA,ACCA or CIMA)
*Ideally some post qualification experience in industry
*Ideally multi-site international business experience
*Experience in the professional services sector would be preferable
*Possession of strong excel skills
*Ability to meet deadlines and prioritise own work and others
*Strong communication skills
*Able to build rapport easily with internal and external stakeholders

This is a fantastic opportunity for any individual seeking both personal and career development, as the firm pride themselves on the investment they put into their staff through proactive career development.

For further information regarding the position, please contact Simon Ensor at Elevation Recruitment Group.
£35,000.00 - £45,000.00 per year
25 Days Holiday + Stats