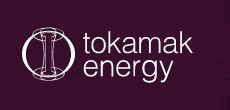 Management Accountant / Project Accountant - Tokamak Energy
Abingdon, HC OX135JB

Job Title: Management and Project Accountant

Location: Milton Park, Abingdon

Salary Range: Competitive, depending on experience

Job Type: Full Time, Permanent (37.5 hours per week)

The Company has unlocked a new route to scalable fusion power that is cost-effective and does not require huge infrastructure and capital expenditure. The technology could revolutionise the world's energy production - it will be possible to produce more energy, more cheaply and with fewer harmful side effects (e.g. long term nuclear waste or carbon emissions).

They aim to accelerate the development of fusion energy by combining two emerging technologies - spherical tokamaks and high-temperature superconductors. The company's innovation has been featured on Channel 4 news, BBC News Click, Reuters internet news channel and they received a Technology Pioneer Award at the World Economic Forum in 2016. This is the chance to join a fast-growing high technology company with an agile, dynamic team and to tackle the challenge of a lifetime.

The Role:

This Management and Project Accountant role will be a key position within the Finance team, with a real opportunity to help integrate the Finance team into Project and Programmes delivery teams.

Responsible for building relationships with Project/Programme Teams by providing them with "real time" analysis and understanding of their costs and commitments profiles, updating rolling forecasts and tracking financial risks and opportunities, you will be key in supporting on-cost and on-time project delivery.

You will also deliver the monthly management accounts providing insight to the Executive Management Team, as well as preparing annual budgets and forecasts, with a focus on cash runway. You'll also be responsible for managing the Accounts Assistant and have a keen interest in their professional development.

Key Responsibilities:

Providing insight through project cost reports and projections, including tracking risks and opportunities
Preparation of monthly Management accounts and reconciliations, including reports and commentaries, within month end deadlines
Preparation of annual Budgets and forecasts
Preparation and submission of monthly VAT & Intrastat returns
Management of Purchase Ledger function, ensuring payments are made in a timely manner
Management of small Sales Ledger function, including income for subcontractor services and tracking grant income
Professional development of Accounts Assistant
Integration of Finance team within Project/Programme teams

The Candidate:

Essential:

ACA/ACCA/CIMA qualified, or part-qualified and studying
Confident finance professional able to be an effective Finance business partner
Strong communication skills
Interest in engaging in technical projects
Experience of preparing management accounts
Ability to lead, manage and coach direct reports
Exceptional attention to detail and very organised, along with a methodical approach.
Able to demonstrate a proactive, can do approach

Desirable:

Experience of R&D / high-technology / engineering / agile business environments
A general interest in technology businesses, fusion or engineering
Benefits:
25 days holiday, pro rata (plus bank holidays)
Company pension scheme
Eligible for company share option scheme after 1 years' service
Company bonus scheme, discretionary, dependant on performance
Private medical insurance after 3 months service

Please note: Only candidates with the relevant skills and experience will be contacted regarding this position. If you do not hear back within 10 days of submitting your application then unfortunately you have been unsuccessful. However, you may be contacted in the future to discuss other opportunities.

No terminology in the advert or job description is intended to discriminate on the grounds of a person's gender, marital status, race, religion, colour, age, disability or sexual orientation. Every candidate will be assessed only in accordance with their merits, qualifications and abilities to perform the duties of the job.

Please click the APPLY button to send your CV and Cover Letter for the role.

Candidates with the experience or relevant job titles of; Accounts Manager, Finance Manager, Accountant, Accounts Clerk, Chartered Accountancy, Qualified Accountant, Bookkeeper, Revenue Accountant, Finance Clerk, Accounts Assistant, Finance Accountant, Accounts Payable, Group Accountant, Purchase Ledger, Accountant, Financial Analyst, Chartered Accountant, Financial Accountancy, Financial Controller, Accounts Coordinator, Accountant, Finance Controller, Revenue Accountancy, ACA, ACCA, CIMA, ICAEW may also be considered for this role.