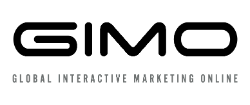 Management Accountant - GLOBAL INTERACTIVE MARKETING ONLINE LIMITED
London, London SE1 8HP
Global Interactive Marketing Online (GIMO) specialise in all aspects of online marketing, website and online games creation in the iGaming, Sports Betting, Poker and Casino industries. We are now recruiting for a "Management Accountant" to join our creative workforce on a full time permanent basis.
THE ROLE
Working within our Finance and Accounts team, the main responsibilities of this role are: -
Accurately preparing monthly Management Information Packs for various entities
Analysing variances and commentary in support of the MI Packs
Continually adapt and improve MI Packs as agreed with Head of Finance
Address any inaccuracies or differences with client departments regarding their source data to ensure accuracy, quality and completeness of all incoming data
Produce high quality work output to required standards
Running systems reports and undergo systems audit for financial analysis
Help maintain records and ensure the update of all financial reconciliations
Work effectively to meet deadlines and organise workload and prioritise
The Ideal Candidate will have:
Strong analytical and logical problem solving skills
Strong spreadsheet manipulation skills and aptitude for Excel work
Meticulous and methodical approach - a good attention to detail
Ability to deliver accurate, high quality work and reports to deadlines and to required standards
Good communication and listening skills
Consistent performance under pressure
Self-motivated and drive
Worked within a similar environment with 2 years experience undertaking management accounts
Must be part qualified or a finalist who is studying ACCA/CIMA
THE COMPANY
Established in 2006, we are based in the Waterloo/Southwark area with circa 150 employees working for us in London, and an additional 380 employees working globally as part of the group. Focusing on mobile and online Poker, Casino, Bingo and Sports Betting products in major European markets, we have a very multicultural team here at GIMO with employees specialising in all aspects of Marketing, Affiliation Marketing, Development, Web Design, Flash Design, Content, Analysis, Software Development and Customer Service.