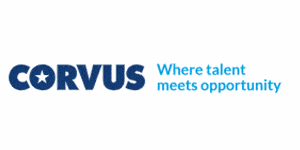 Managed Service Specialist - CORVUS RECRUITMENT LTD
Belfast, N Ireland BT1
Managed Service Specialist Belfast (25k - 35k)



Do you have a background in finance and accounting? Are you looking for something a bit different?



We will accept applications from candidates with at least 2 years experience doing relevant accountancy work or has a degree in finance/accounting and are seeking their first job.



What does this job involve?



You will be joining a new managed service team that is been set up in Belfast. This is part of an aggressive expansion plan that is already well underway. You would be working within the global financial industry to manage market data and other related costs by implementing a bespoke inventory system.



You will be given the opportunity to develop a strong understanding of expenses associated with todays large financial and fortune 500 companies. You will specifically focus on the areas of market data and other related expenses, while working closely with major vendors, such as Bloomberg, Thomson Reuters, Verizon, Sprint, MCI, IPC and BT.



You will receive full training on the bespoke inventory management system so that you are fully capable to maintain all aspects of our clients inventory.



The training will include maintaining the product catalogue, by Adding/Updating/Removing Vendors, Accounts, Services, Pricing, Contracts, and Inventory. How to perform independent analysis and research to solve data and/or application problems will also be covered along with how to complete necessary ticket reports (Questions, Problems, Tasks, etc) to reflect actions taken.



Who is the company?



My client is a global company with offices in New York, Minnesota, Netherlands, London, Australia and now Belfast. They are experts in delivering market data and telecommunications expertise to the financial services industry utilising a key product that they have developed in conjunction with comprehensive consulting services.



They acquired a Belfast company in June 2019 that develops software with a focus on automating compliance, reporting and policy management.



The company now employs around 150 people worldwide. Although they are a global business, they still maintain the energy of a start-up. They operate with a flat structure with no red tape or any of the politics you might find in a larger financial services company

.

What skills and experience are needed?



We will accept applications from candidates who are experienced in the accountancy and finance sectors or recent accountancy and finance graduates with a years placement experience. You need to have strong analytic and interpersonal communications skills. You will need a working knowledge of using Windows 10. A strong background in Excel and data manipulation is needed.



This Managed Service job is based in Belfast and comes with a salary of 25k - 35k per annum. Other benefits include pension, remote working options, flexible hours and more.



For a confidential discussion on the job, give me a call/text/WhatsApp on 077 8988 6539. Alternatively, you can send a CV using the links provided.
25,000.00 - 35,000.00 per year