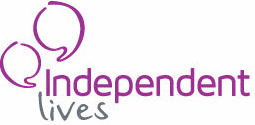 Male Buddy/ Personal Assistant - INDEPENDENT LIVES (DISABILITY)
Burgess Hill, Southern
Job Title: *Male Buddy/ Personal Assistant
Location: Burgess Hill
Hourly rate: £10 per hour, rounded up to the nearest half hour. Sleepovers will be based on the minimum wage for your age
Reference: DP5618
Hours/shifts: After School, weekends, school holidays & some sleepovers 11pm – 7am
Summary
• We are looking to employ Buddy's /personal assistants to provide support for our 16 year son
• To give him opportunities to develop a buddy type relationship with people who can spend time with him on a one-to-one basis in the family home and/or out in the community, whilst at the same time giving adoptive parents much needed respite from his care needs.
• He is an intelligent person, with a good sense of humour, he has autism, some challenging behaviour and moderate learning difficulties.
Other Requirements
• Must have a UK driving licence
• Must have access to own vehicle

"Exemption is claimed under the Equality Act 2010 Part 1 Schedule 9."
All applicants must be willing to undertake an Enhanced Disclosure & Barring Service check
Successful applicants will be entitled to Holiday pay and will be issued employment contracts.
Description
Typical duties
Domestic
• Organising a takeaway or cooking with my son to make his and your dinner
Personal care: Accompany to the male toilets when out and about

Social:
Below is a list of activates our son likes to do, please apply if any of these activities suit you, as we are looking to build up a team of 4 PA's all of which will bring their own strengths
• He enjoys playing Xbox games, swimming, cinema, visiting places of interest, going to the beach, shopping, going out for lunch.
• He really enjoys outside activities like fishing, camping, golfing and we are open to all ideas.
• There may also be specific support and social gathering/ activities, for example, if we have family gathering, which he usually struggles with, to come along for a while supporting him to do the socially polite bit and then take him somewhere fun.
• If it is possible we would like the buddy/PA to encourage him to do new and different things, particularly PA's own interests.
• To support him to develop his own independence by doing things for himself with reassurance and appropriate guidelines.
• To develop his own network of friends.
• Would benefit from knowing how much things cost, being able to order food in a restaurant and be able to deal with the unexpected
• To be being polite and reframe from saying inappropriate things.
Person specification
The successful applicant will be:
*Male due to personal care needs
• To be a positive role model and to be understanding and patient
• Reliable, trustworthy and punctual
• Has a good sense of humour
• It will be essential that you can drive and have your own car.
• PA should be able to take initiative and think for themselves.
• Respect his parents' wishes and opinions.
• Once my son is comfortable with you, we would value the opportunity for you to take him away overnight to fun activates for example watching sport matches and visiting theme parks
Previous experience preferred but this is not as essential as a kind and common sense approach to these roles.