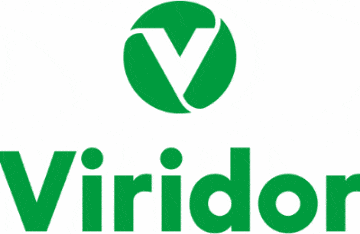 Maintenance Supervisor - Viridor
Worthing, Southern BN148NA
Are you an experienced Maintenance Supervisor looking to take on a new challenge?

Viridor is one of the UK's leading recycling, renewable energy and waste management companies. Part of the FTSE 250 Pennon Group, Viridor puts waste into action, transforming it into high quality recyclables, raw materials and energy. This is an exciting time to work at Viridor. We are at the forefront of the UK's green economy and we use smart people and technology to deliver our vision, bringing people together to give the world's resources new life.
We now have an opportunity for a Maintenance Supervisor to join our Household Waste Recycling Site (HWRS) in Worthing, working 48 hours a week, across five days a week.
The Role:
Joining our team, the Maintenance Supervisor will operate as a team member in a proactive and reactive maintenance department, carrying out professional maintenance and repair to the entire Recycling Centre network in West Sussex, this will include fixed and mobile infrastructure and equipment.
You will assist the Area Manager with planning works and refurbishment projects on HWRS and transfer stations and material recycling facility as required in West Sussex.
You'll also carry out emergency repairs on road going containers and skips and be reactive in cases of emergency repair requirements. The Maintenance Supervisor will ensure that all works are undertaken in a safe and effective manner.
The ideal Maintenance Supervisor:
Knowledge of minor construction works
Experience of working in the construction or engineering industry
Experience of identifying hazards associated with excavation
Understanding of use of power tools and safe usage
Understanding of plant equipment and have the ability to identify defects
Key understanding of health and safety practices
NASAW use of chain saw and routine maintenance.
CITB Welding and fabrication (Level 2)
Good communication skills
Rewards and Benefits
In return for your hard work as our Maintenance Supervisor, we can offer a competitive salary plus company van and excellent benefits, including:
A free helpline for health, legal or personal issues available 24 hours a day, seven days a week.
Free eye tests and prescription and safety eyewear where required.
A contributory pension scheme - helping you plan for later in life
Optional contributory healthcare
Payroll giving (charity donations from salary deducted before tax) and cycle to work schemes are all available through Viridor Extras, Discounts on local gym membership and some of the biggest retail brands
If you want to work within a team-orientated and collaborative environment, for a company that strives to be environmentally, socially and economically sustainable, click apply.
No terminology in this advert is intended to be deemed discriminatory. We are happy to accept applications from all suitably qualified persons regardless of their age, gender, race, religion, disability, sexual orientation or marital status.